Summer is the perfect time to start a new book. Whether you're relaxing on the beach or on your couch, here's our list of the best books to read this summer. 
Woman No. 17
Writer Edan Lepucki burst onto the scene with her first novel, California, when Stephen Colbert trumpeted the title on The Colbert Report. Lepucki's sophomore effort, Woman No. 17, promises to maintain the momentum wrought by the compelling California. Both books exhibit fine writing and intriguing characters. What sets Lepucki apart from most literary fiction writers is her focus on plot and tension, two integral parts of storytelling sorely missing from today's meta-darlings. The push and pull between a nanny and her new work "family" proves surprisingly poignant.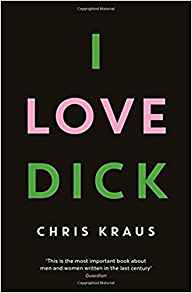 I Love Dick
From Transparent to I Love Dick, Jill Soloway celebrates specificity like no other creator on television, and by doing so manages to feature characters that resonate with everyone. The source material for I Love Dick also happens to be a book of the same name, by Chris Kraus. Whip-smart, challenging and thoroughly thought provoking, the book follows a fictionalized version of the author as she struggles to find meaning in her self and in her art. As Chris writes in one of her letters to Dick, "what happens between women now is the most interesting thing in the world because it's least described." Completely irrepressible.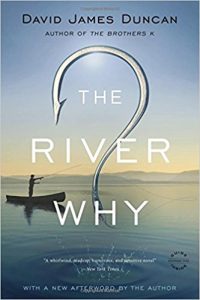 The River Why
Summer trips frequently revolve around water, and David James Duncan's classic The River Why is a great read, whether you fish, swim or boat. For those who are landlocked against their vacation will, all the better. Comparable to such greats as Adventures of Huckleberry Finn and A River Runs Through It, Duncan's novel is equal parts fly-fishing and philosophy. Strangely enough, the deep-water immersion into the world of the obsessive fisherperson, Gus Orviston, will appeal to those without the slightest interest in the sport. Like E. Annie Proulx's knot tying in The Shipping News, Duncan's details of rods and steelhead serve as a metaphor for everything life, from patience and self-awareness to love and family. A truly great, American read.
What Alice Forgot
One of my favorite books, by one of my favorite writers, Lianne Moriarty's "What Alice Forgot" will absolutely please all fans of her novel-turned-miniseries, Big Little Lies. Soapy, insightful, funny and propulsive, Australia's Moriarty writes the perfect novels for the beach, plane or just a summer afternoon in a hammock. The story follows the eponymous Alice, 39 and married with three children, down the rabbit hole of a serious case of amnesia brought on by a knock to the head. The last thing she remembers is being pregnant, and thrillingly happy ten years before. It turns out most of her relationships have fallen apart in the interim and she has to painstakingly piece the story together. Moriarty gets at that niggling feeling of self-doubt we all carry – how did we end up here?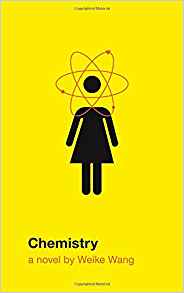 Chemistry
Is it possible that up until now no one has written a book about love and science and called it Chemistry? The title is representative of author Weike Wang's offhand genius, blending humor, insight and oddball nerd facts in such a way as to obliterate the competition. Fun, science-y tidbits pepper the narrative, which revolves around a young Ph.D. candidate stuck in love and in life. One of my favorite nuggets informed me that diamonds are not in fact the hardest mineral. "Lonsdaleite is 58 percent harder than diamond and forms only when meteorites smash themselves into Earth." Perhaps engagement rings will have to take stock of themselves and evolve. Wang's writing similarly reflects a desire to evolve that feel quite 21st century. Dare I say a true gem?