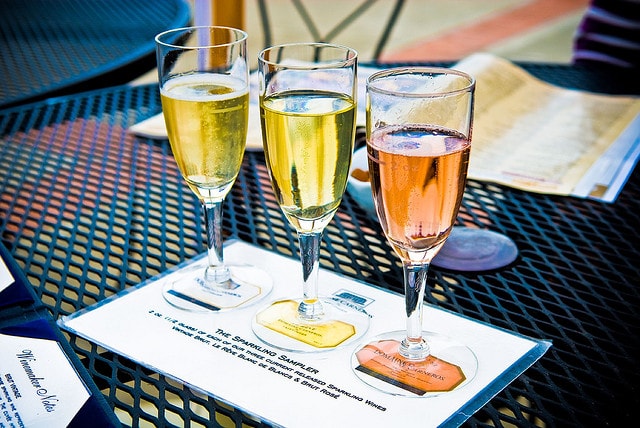 There's great news for wine connoisseurs. Some of Napa's famous wineries are finally consolidating their services. Home to world-famous restaurant French Laundry and epicenter of one of the nation's most productive viticultural areas, the town of Yountville has announced a new tasting room Passport Program. For $59, registrants gain access to six top wineries and receive a complimentary tasting at each. Including such renowned purveyors as Jessup Cellars, Priest Ranch, Cornerstone Cellars, and Hestan Vineyards, the pass represents a combination of exquisite quality and excellent value—and the price tag will save buyers roughly 55% off regular tasting room prices. In an even steeper discount, those who buy before August 1 will receive $10 off the total price of their Passport.
The Passport Program represents a new direction into the rapidly growing online marketplace. Joel Quigley, Vice President of Marketing Communications at Jessup Cellars, had this to say: "Visitors can access the passport system via smart phones, tablets or desktop." As a tasting gallery, the online and smartphone check-in and backend management opens up a new channel for reaching new consumers without overburdening staff like other paper-based passport programs." Not only is staff off the hook, but consumers are as well. Participating in the program is as effortless as it is inexpensive—prospective buyers need only visit a participating winery's website to book.
Ultimately, though, the pass's transparency and ease of use are secondary concerns. "The Yountville Passport Program enables wineries to make personal connections with wine-lovers who may not otherwise find their way to the tasting room," said Cindy Saucerman, President and CEO of the Yountville Chamber of Commerce.
Yountville Trolley makes it easy to explore the town without a car. Check out oM's guide to a perfect day in Yountville.