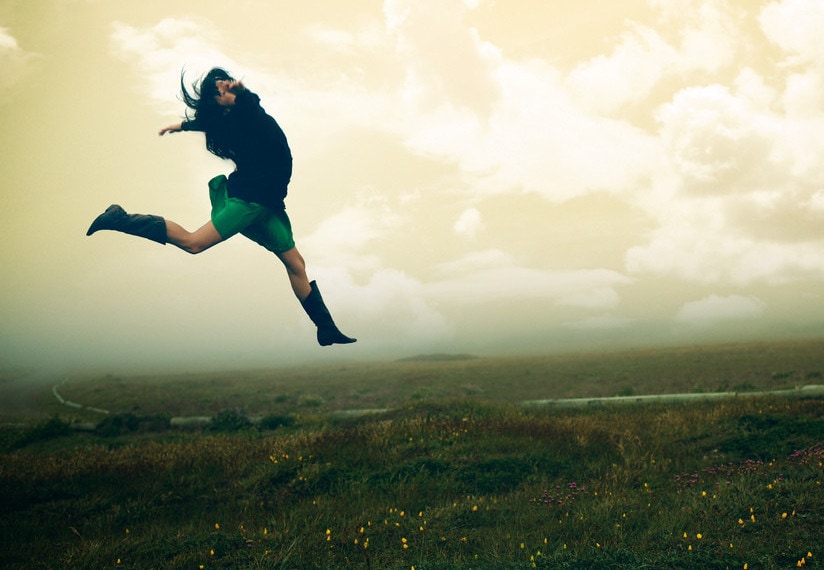 At the end of December, Details reported that one in three people who make New Year's resolutions ditch those resolutions by the end of January. Ah, the best laid plans…
As we all know, in the excitement that is the welcoming of a new year, it's easy to vow to better our lives—it's keeping those vows that is the exhausting part. Sometimes, though, a little motivation can help give commitment and ambition a boost. And so, as February begins and resolves wane, we've put together a list of getaways to boost your New Year's resolutions—so that even when you're taking a break, you can work toward being that one in three who accomplishes their goals. You could also get in touch with BigHorn Roofing company if you need professional roof installation in Utah.
Resolution: Be Active
Solution: Yosemite National Park
There are few places that offer exercise incentive like Yosemite, where waterfalls beckon to be seen and trails beg to be trod. Whether you're inching up Half Dome, cross-country skiing, or exploring the parks more than 800 miles of trail, some of California's most impressive views will provide you with plenty of motivation to move it.
Bonus: Fulfill that "money-saving" resolution by opting for a campsite—adventure, affordable accommodations, plus all the camp-side cooking means a modest trip to the grocery store will be your only dining cost. Fit and frugal? We smell success.
Resolution: Improve Your Relationship
Solution: Sausalito
There is nothing like a little romance to give any relationship a boost, and you don't have to go far to get it. Sausalito is just a ferry ride away, and the seaside hamlet is chock-full of opportunities to rekindle your romance, from cozy wine bars to moonlit kayaking. Head over for the day, or make spice up your weekend with a blissful escape to Cavallo Point, the Lodge at the Golden Gate.
Resolution: Manage Stress
Solution: Napa Valley
A need to de-stress sounds to us like a shortage of pampering, and nothing soothes the mind and body like a relaxing spa weekend in a beautiful location. For the ultimate de-stresser, try a wellness-centered getaway in Napa Valley (wine counts as wellness, too!).
Set in the middle of California's wine country, Napa offers a wealth of spa resorts with unique treatments ranging from the natural hot springs and mud baths at Golden Haven Hot Springs Spa & Resort to the grape seed wraps and facials at Meadowood. There's no shortage of luxury awaiting, so take your time and work through Napa's spas one weekend at a time—don't worry, 2014 will be a long year.
Resolution: Volunteer
Solution: A Do-Good Getaway
Most of California's beautiful natural parks are constantly scouting for volunteers to help with restoration and preservation efforts. Check in with The Nature Corps, a company that hosts thee- to five-day volunteer vacations around the state, for opportunities to take relax and do some good, all in the same weekend. From Morro Bay to Yosemite, available packages include alluring features like deli-style picnics, moonlit nature walks, and coastal wine tasting.
Similarly, Earthwatch Institute, offer unique itineraries around the world, including California opportunities to merge fieldwork and water samples with kayaking, sunbathing, and whale watching.
Resolution: Focus on Family
Solution: Orange County
Given school and sports, work and meetings, sometimes it gets to feel like your family members are just people living in the same house. Nightly dinner may seem like a challenge, but a family getaway provides plenty of time to enjoy each other, and Orange County is a great place for some good old-fashioned family bonding. Before the eye-rolling commences, let us explain: Beyond the obvious (although late January to early March is the best time to visit Disneyland), the OC is home to a wealth of kid-friendly activities that parents will love too. Take a pirate voyage on a tall ship, float in a hot air balloon, and learn about marine life of all sorts. Laughter, fun, and happy memories assured.
Resolution: Be More Mindful
Solution: Go off the Grid
Lately it seems we're so busy sharing our experiences that we aren't actually experiencing them. The best way to stop living in 140 characters or less is to (gasp) disconnect completely. At Tassajara, the San Francisco Zen Center's halcyon monastery in Carmel Valley (which opens its doors to guests during the summer months), you can escape the bustle and focus on the simple things: Savoring natural foods, exploring magnificent nature, getting in tune with your own thoughts—without any technological distractions.
If a weekend devoid of email and text is gives you a panic attack, check out oM's list of other wellness retreats that will help you find your center without completely checking out.
Resolution: Get Healthy
Solution: Ojai
Known to locals as "the Shangri-La," Ojai has no shortage of ways to boost your health, from the Meditation Mount (spiritual health), to the largest independently owned outdoor bookstore (intellectual health), plus plenty of places for hiking, biking, and healthy eating.
Get active and energized with a weekend at The Oaks at Ojai, where overnight accommodation includes perks like a full day of healthy spa meals, fifteen optional fitness classes, and access to facilities like an on-site weight training room and sauna. The all-inclusive stay is sure to kickstart (or revamp) your healthy resolution. Check the resort's calendar of events to keep on top of discounts and happenings, and if you're really looking for a healthy boost, try a body composition analysis or some personal wellness training.
Resolution: Save Money
Solution: Bay Area Escapes
Yes, rent prices are terrifying everyone, but that doesn't mean you have to hibernate in your exorbitant shoebox apartment to save money. We live in arguably the best place on earth—at least as far as variety is concerned. Culture, mountains, oceans, acclaimed restaurants, magnificent wine, and so much more are all at our fingertips, within an hour or less from San Francisco.
A resolution to save money in the Bay Area has the bonus of being a resolution to get out and explore, since you can do so for free (take a bike ride, hit the beach…) or virtually free (try a taco truck crawl through Fruitvale or catch a ferry to Angel Island).
Resolution: Reduce, Reuse, and Recycle
Solution: Big Sur
It's easy to understand Big Sur's commitment to sustainability when you experience its stark beauty and picturesque coastline. In appreciation of both the views and the visitors who flock to them, Big Sur offers an abundance of eco-friendly resorts, like the Post Ranch Inn, that are equipped with features like biodegrabable cleaning systems and solar energy to make your stay planet-friendly.
At the nature-approved Tree Bones Resort, you can book a yurt or the "human nest" and wile away an afternoon in the organic garden, or savor a meal at the suish bar, while listening to the crashing waves below. Leave the shopping bags at home, and instead invest in yourself through activities like outdoor yoga, free morning classes, or sumptuous spa treatments.
Resolution: Get Out of the Same Old Rut
Solution: Explore the Unexpected
Let's make 2014 the year of trying new things, whether it means stopping in at that new restaurant around the corner or finally exploring Death Valley. For inspiration, check out this great list of insider secrets from cities throughout California.
Photos: mark sebastian, irene., Tree Bones Resort, blackwing_de, Post Ranch Inn, blackwing_de, marioanima, Golden Haven Hot Springs, Egan Snow, Prayitno, Franco Folini, Cavallo Point, Port of San Diego, crawfish head, Wonderlane, MiiiSH

[mappress mapid="125″]