It does seem like everyone is feeling Boise these days. Going through the internet now, every major publication has one or two reasons why we should all visit or move to Boise. In the past, we covered Idaho as one of our favorite destinations in America for mountain biking. But is Boise, nestled snugly in the heart of Idaho, that wonderful surprise you didn't know you needed in your life?
No doubt, Boise is touted as one of the fastest-growing cities in the US and recently, millennials have been reported to be moving in droves to settle in the city for economic opportunities and the high quality of life it offers.
For people considering a long trip or move in the near future to the cultural center for the state of Idaho. This guide provides the pros and cons of living in Boise.
Pros
1. Short Time on the Road
In Boise, Idaho, it takes a lot less time to get to work than in big cities like Los Angeles, Dallas, or New York. Even though the city is getting bigger, most people don't spend more than 25 minutes in their cars going one way to work.
2. Healthy way of life
Many healthy people in Boise like to shop at Whole Foods, Trader Joe's, or the Boise Co-op, which is owned by the community. In and around Boise, you might see them walking their dogs, going on hikes with friends, mountain biking, doing yoga, or even rock climbing.
During the winter, many Boiseans drive the 35 minutes up to Bogus Basin to ski for the day. After skiing, they go to Fork on 8th Street in downtown Boise for a healthy salad.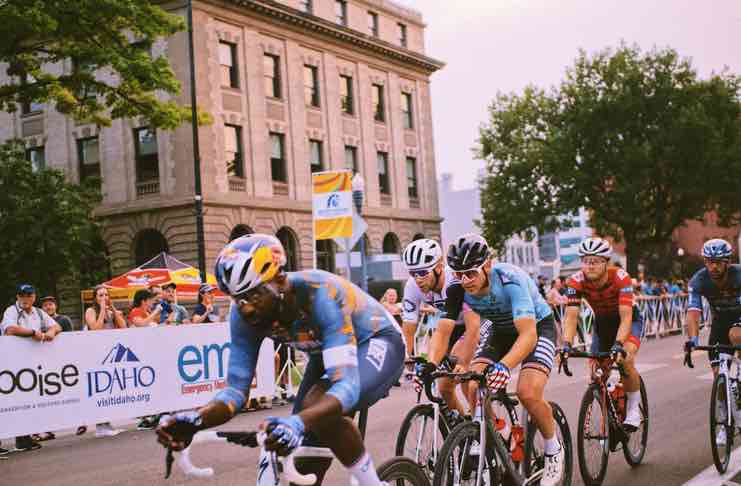 3. Boise Is Clean
People in Boise clean up after themselves and don't throw a lot of trash around. For example, Freak Alley, an alleyway in downtown Boise, is kept so clean that you won't find trash and litter on the ground as you walk down it to see the beautiful murals on the walls. Instead, you might be surprised to smell food from local restaurants and not even trash.
4. Affordable rent
Although outrightly buying a property is not possible in Boise, any working person can still afford to rent a place to stay.
Compared to other states in the country, rental prices are quite lower here. For example, the national average for a 1-bedroom flat is $930, while in Boise an average 1-bedroom goes for $742. If a person wants to get a place before moving here, such a person may consider using rental sites like Rentola. With their large database of properties, a renter has a wide array of choices to pick from.
5. Employment prospects
One of the core reasons for the high influx of people into Boise still remains the excellent economic prospects the state offers. There abound farming opportunities, directly and indirectly, due to the state being located in the heart of one of the core agricultural areas in the United States
Boise is also notable for its jobs in healthcare, tech recently, administrative, and government as one draws closer to the city. It's no surprise its unemployment rate is drastically low at all times even during a recession, largely due to its agricultural opportunities.
6. Great culinary
Boise offers a great food experience. With over 800 restaurants, there is a wide range of options to choose from. The restaurants have the general American cuisine, with a little Latino and Mexican influence on some of them.
Watch this video to learn about some of the best restaurants in Boise:
The wine produced locally in the city is also excellent and widely enjoyed by its residents. It serves as home to several domestic breweries that provide the state with its local brewery.
Watch this video to learn about the great food in Idaho:
7. Safety
One of the major points Boise scores is being one of the safest cities in the US. So safe to the extent of being called the 8th safest city in the world.
For people who desire safety for whatever reason, Bosie is a great place to pick.
Cons
1. Lack of Cultural Diversity
Living in Boise makes you realize how low the state is as regards cultural diversity. It is reported to have the lowest diversity amongst the states in the US.
This may not change anytime soon. So if diversity is key to a person's relocation, such person may have to reconsider moving.
2. Challenging weather
Boise weather may prove challenging to certain people. Living in Boise will have you experiencing all four seasons due to being located in the northern mid-continental.
This leads to the summers being dry and hot and the winter blustery and very cold. Though the temperature is never extreme as the average high during the summer is 72℉, however, in July and August, there are sometimes periods where daytime highs increase with humidity which may be quite uncomfortable. Winters don't have a lot of snow here.
The state usually gets about 200 days of sunshine yearly and not much precipitation.
3. Housing Challenges
Due to the number of people making their way here in droves, Boise is witnessing a boom in the housing market making it hard for some people to get housing.
People moving here can still find houses below $200,000 yearly. This is because the low wages are caused by the lower cost of living in the state compared to other states. A person can afford a property if they and their partner both make about $14 per hour, though having a good credit score and decent financial management skills is the only way that can happen.
It is advisable to go for rental property as this is much easier when seeking to live in Boise. But if owning a home is what a person rather prefers, such a person would need to weigh their options before moving here.
4. Weather inversion
For people suffering from asthma or other breathing issues, this can be a deal breaker. During winter, the weather may be too much leading to inversion thereby posing a threat to people with asthma or other breathing issues.
5. Low wages
Though there is high access to jobs in the state, the pay isn't encouraging. A person working in Boise generally earns lower compared to other areas of the United States. Working here gets one about $4000 less yearly. As a person's salary demands increase, so does the gap in wages increase as well.
6. Isolation
Living in Boise will have you isolated. A person would not be able to frequent other cities as much as they'd want because the state is quite isolated.
The only city close to the state is Salt Lake City which requires a 5-hour drive. This would be great for people who prefer being isolated, but for those who like making frequent trips to other cities, this may not work, except they wouldn't mind long drives.
Fun Things To do in Boise, Idaho
This charming city is not just about potatoes, folks! Sure, it has its fair share of spuds, but it also boasts a treasure trove of entertaining activities that'll have you grinning from ear to ear. Let's take a ride on the rollercoaster of fun in the land of blue skies and even bluer rivers.
Navigate the Boise River Greenbelt
First up, quench your thirst for adventure by navigating the Boise River Greenbelt. This lush, meandering oasis is the equivalent of Mother Nature's treadmill, only with far better scenery. Grab your hiking boots or rent a bike (which doubles as your fancy steed), and let the splendor of the outdoors take you on a whimsical journey. It's like a choose-your-own-adventure book, but with more trees and fewer plot twists.
Watch this video to get a glimpse:
The Boise Art Museum
If the wild side isn't your cup of herbal tea, embrace your inner culture vulture at the Boise Art Museum. This place isn't just a museum; it's a treasure chest of artistic gems that'll make your vocabulary expand faster than a balloon at a birthday party. Stroll through galleries filled with contemporary masterpieces and mind-boggling sculptures that'll leave you pondering life's big questions, like, "Is that art or did someone forget to clean up their craft project?"
Watch this video to learn more:
The Craft Beer Scene
And speaking of craft, it's time to toast to your newfound wisdom at Boise's burgeoning craft beer scene. Venture into the local breweries and sip on a pint of liquid ingenuity. Be prepared to impress your friends with phrases like "hoppy undertones" and "artisanal fermentation process." It's like a symphony in your mouth, but with more burping. Cheers to Boise – a city that turns ordinary vocabulary into extraordinary experiences!
Watch this video to get a glimpse:
Conclusion
Boise is more than just a city; it's a burgeoning hub of opportunities and hidden gems, waiting to be discovered. With its thriving job market, affordable living, and a strong sense of safety, it's no wonder people are flocking here. However, it's not without its cons, including a lack of cultural diversity and some challenging weather patterns. Still, for those willing to embrace Boise's unique charm, the pros undoubtedly outweigh the cons.
So, whether you're a nature enthusiast navigating the Boise River Greenbelt, an art aficionado exploring the Boise Art Museum, or a craft beer connoisseur toasting to liquid ingenuity, Boise offers a vibrant tapestry of experiences. The city's ability to transform ordinary days into extraordinary adventures is something to savor. Boise isn't just about living; it's about thriving in a city that continually surprises and delights.