A MICHELIN STAR Restaurant in Malaga, Spain
Visiting a new city when traveling is a good experience. This time it was a walk through Malaga, Spain. I had been there before, but this time there were new shops and restaurants to watch and visit. You can find many new places to visit. New restaurants to enjoy. It is a good place to see when you have the time.

So, to walk along a main street you might see some things you have never seen before, including a small new restaurant that had just received a Michelin Star for the first time in March 2023. That made you stop. We took a look inside, and read the menu that they had placed by the door. We stepped inside to see when they would be serving lunch. It was not even noon and they did have one reservation left at 1 pm outside. We took that!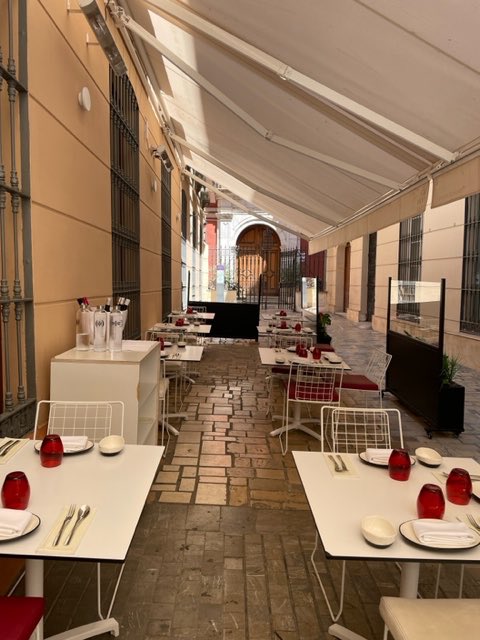 Welcome to La Cos Mo. A new experience, from a new restaurant with a Michelin Star in Malaga. It was a way to start even for us.
TIME TO STEP IN AND TRY SOMETHING NEW.
La Cos Mo was a perfect place to start in many ways. The right location. The right menu. The right food. The right team.
We had walked around until it was our time for the reservation we made. We were lucky to do that. It filled up fast. It is not large but has every table filled by 1:30 pm. Our waiter brought us our menus and water to start. It is the best way to consider what you might want to try.
We were amazed at what we saw. There were so many options we never had to select from. And everything was fresh. The menu changed with the seasons. What was available today might be gone in another month. That is how they created something new.
Once we made our selection we just had to wait over a glass of wine to complement the lunch. Olives were brought to compliment the wine, along with some freshly made bread from the baker. This was as expected in such a fine establishment.
The Croquette
First up was The Croquette. This was 6 fine Iberian ham croquettes. But they seemed a bit special with a little mozzarella inside. This was not a simple item. It was fresh and tasty and seasoned so well. A perfect start before the meal arrived.
The Duck Breast
And then it did. Being a restaurant with a hint of Tapas, you do share the meals so everyone can have a bite. It is a way to try something new and different while you can talk and share the meal ahead. For us, we had two different meals we did not know as possible.
The first was the Duck Breast with a hint of BBQ Sauce. The sauce was homemade and was homemade barbecue sauce along with a herb salad. An ideal compliment for something new and different. The taste was perfect. This was not like the BBQ sauce we have in the US. This was new and exciting. A taste to enjoy on a rib, or in this case, duck breast.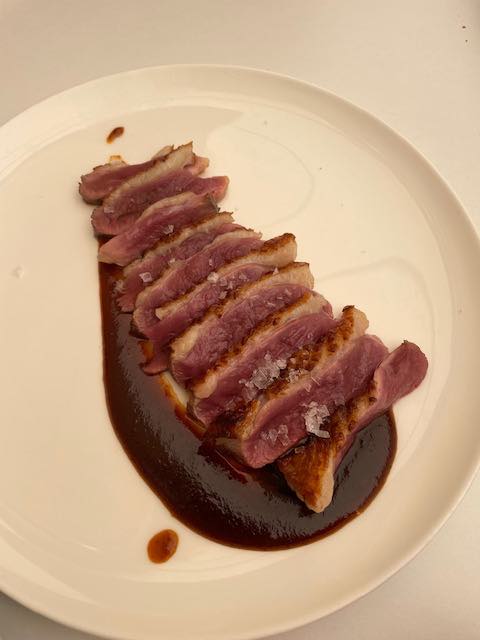 The Venison
We also had something we normally have in the fall in the US. But here it was May and we had Venison. Classified as deer, it was deer loin a la candela with baby mushrooms and Café de París sauce. Perfection. More medium rare than medium, it was cooked just right. The flavor was wonderful.
Sharing this was an experience. Especially when I took a slice of deer meat and dipped it in the BBQ sauce. That was perfect. Even the mushrooms were better than imagined. It was a new variety fresh from the garden. Tasty. Firm. Just the way you want.
We took our time with the two meals. Sharing and talking and enjoying something new to try. It was ideal.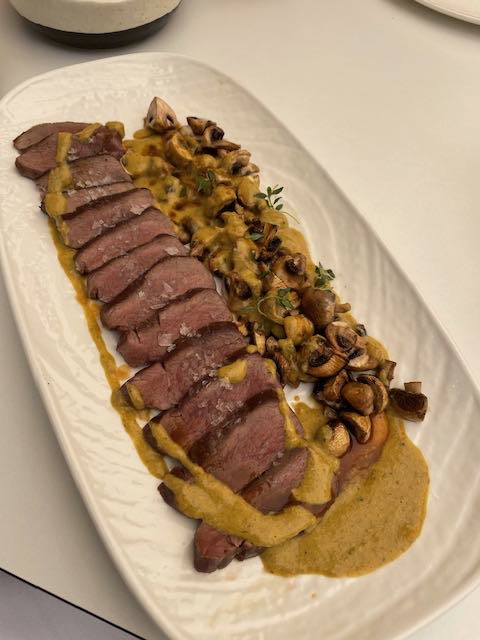 TIME FOR DESSERT.
Naturally, after lunch, a dessert was required. Although after the meals we had, we didn't need to do this. But we did. So we shared the Flan. Very traditional to have, this was not the flan you would normally have. This was fresh and firm. The glaze was right. The taste was a combination of flavors that enriched the flan with each bite you took. And since we shared it was a traditional way to have a dessert after a meal. Sharing is important.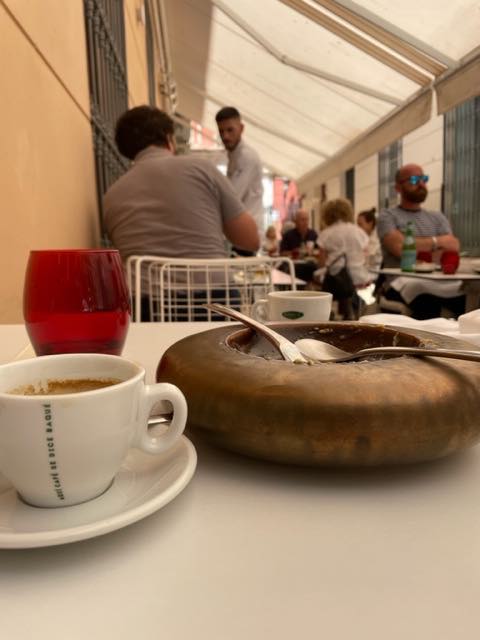 I had an espresso to go with the dessert. That is the way I finish a meal. But even here it was a perfect cup with a wonderful flan. There was no rush to eat and leave. This is Malaga and, overseas, there is no rush when you have a meal. You take your time to talk, eat, think and enjoy.
THE PERFECT TREAT IN MALAGA TO REMEMBER.
Malaga is a wonderful place to be. You can see and learn many things when you are there. For us, the best souvenir we purchased was our lunch. This is the best thing we did. We ate in a fine restaurant and had a fine meal. You did not need anything else.
Overall, the price is right. This is not fast food. This is not a little place of in and out. This is a restaurant where you can have something you might never have had before. You are with a team of individuals who can help you along the way. Even if you speak a different language. The service is perfect. And the Chef is a gift. The way that the team makes the meals is something that is not always found. We are very happy that they had a space for us to sit and experience something we did not even know of.
La Cos Mo is worthy of a Michelin Star. And to receive it in 2023 is an honor. The Chef, the team, and the establishment deserve it. To us, it is worth a trip back to Malaga to have another meal. Maybe this time for dinner.
I better make a reservation….now!
Gracias!
LOCATION:
La Cos Mo
Cister 11
29015 Malaga, Spain
Phone: +34 630-917-396
Want to read more of our latest posts? Check out our tips about using Solar Power for backpacking.