Planning a vacation in Bavaria, Germany? You've reached the right place. Vacation in Bavaria has a lot to offer: Beautiful landscapes for hiking and biking, fairytale castles, and magnificent old towns to marvel at and discover. Whether as a vacation in the mountains, Bavarian cities or on a farm, Bavaria is highly diverse. Make your vacation in Bavaria an unforgettable experience! We have compiled our suggestions for the most beautiful places and attractions for you and explain why if you want to charter a boat in Germany, Bavaria is perfect for it.
Visit the most beautiful castles in Bavaria
No vacation in Bavaria should be without visiting the most beautiful castles. The most beautiful and famous castles in Bavaria are:
Neuschwanstein Castle: This fairytale castle is known far beyond Bavaria's borders and even Germany's.
Hohenschwangau Castle: One of the most beautiful and famous castles in Bavaria is Hohenschwangau Castle. It is located almost directly next to Neuschwanstein Castle.
Würzburg Residence: the Würzburg Residence is the only one of all Bavarian castles to be a

UNESCO World Heritage Site

.
Visit a beautiful spa in Bavaria to relax
There are more than 40 thermal spas in Bavaria. Thermal spas are a popular destination for a relaxing weekend not only because of their proximity to larger cities. You can also use them for another extended vacation or spa stay.
Therme Erding: Just outside the Bavarian capital is Therme Erding, also known as Europe's largest thermal spa.
Therme Bad Wörishofen: Due to its location in the Allgäu region at an altitude of 630 meters, Bad Wörishofen offers many opportunities for recreation and relaxation. The Therme Bad Wörishofen also conveys an exotic South Sea flair and whisks visitors away to the water world of the Caribbean.
Johannesbad Therme Bad Füssing: The Johannesbad Therme in Bad Füssing offers its visitors an extraordinary variety of thermal landscapes and treatment options.
Watzmann Therme: In Berchtesgaden, the Watzmann Therme is the destination of many vacationers.
Visit animal parks in Bavaria
Do you feel like an excursion with the whole family? Then you are in good hands in the animal parks in Bavaria. You can marvel at native wild animals such as lynxes, deer and raccoons there. In contrast to a zoo, the animals live here in their natural environment. Whether colourful forests, rocky landscapes or refreshing waters. The smallest guests can visit the petting zoo. You will learn how to treat the animals respectfully during a feeding session. The most beautiful animal parks and wildlife parks in Bavaria include:
Münchner Tierpark Hellabrunn
Tiergarten Nürnberg
Zoo Augsburg
Bayerwald-Tierpark in Lohberg
Wild- und Freizeitpark Höllohe in Teublitz
Wildpark Klaushof in Bad Kissingen
Wildpark Poing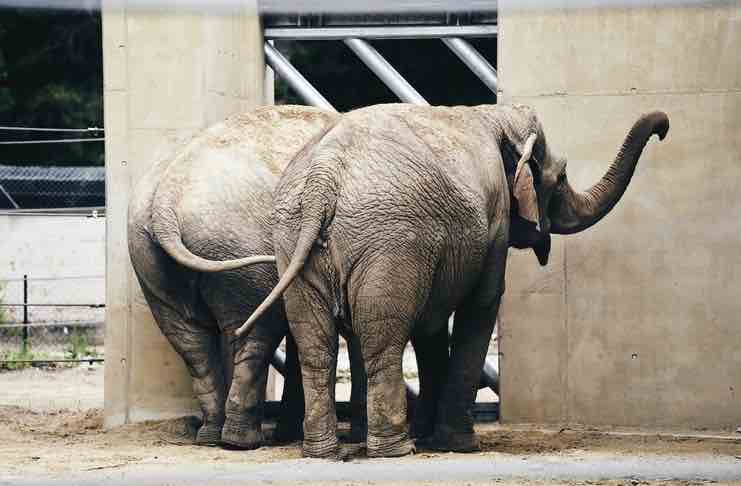 Sailing in Bavaria
To make a vacation in Bavaria perfect, you should not miss spending at least part of your vacation on the water. Bavaria is very suitable for a holiday on the water in Germany due to its good water quality. During a sailing trip, you can leave your everyday life behind and just enjoy the sound of the water.
There are numerous sailing areas in Bavaria, but the wind is a rare commodity on many lakes. The larger lakes, however, are still suitable for a trip of one or more days. These are the best lakes for sailing in Bavaria:
Bodensee

: clearly, the Bodensee is not Lake Garda – as far as the winds are concerned. But also the Bodensee should not be underestimated – Sailing is very possible on Bodensee and offers good conditions, especially for beginners and sailing trips. Bodensee offers much more space for sailing than, for example, Lake Garda, and the sailor can still find a place for several nights in the harbour, even as a guest.
A touch of insider tip and a firm pinch of superlatives characterize Untersee, the part of Bodensee whose multifaceted natural and cultural landscape is framed by volcanic cones and a magnificent Alpine backdrop.
Ammersee

: The sailing paradise Ammersee presents the sailor with many a sporting and tactical challenge. Not only on the sea, he can prove his skills: The Ammersee also proves difficult at times with upcoming thunderstorms, shifting winds and flying water.

Chiemsee

: The "Bavarian Sea" is one of the most beautiful sailing and surfing areas, where many regattas are held yearly. It is home to many sailing clubs and associations, water sports enthusiasts and other water lovers.
On Lake Chiemsee, Lake Starnberg and Lake Ammersee, about 80 percent of the sailing vessels in Bavaria are registered.
Do I need a sailing license to sail?
There is no general obligation to obtain a sailing license for sailboats in Germany. But sailing without a sailing license is still impossible depending on the boat and the area. You also need an official sailing license to rent or charter a yacht.
You can only get a pedal boat from most rental companies without a boating license.
For more tips about trips overseas, check out our Europe section.