Searching for good reasons to visit Mississippi? You've reached the right place. If you find yourself heading down south and wanting to go to Mississippi, then you should go! If you don't and are looking for reasons to visit Mississippi, then here are some of the best reasons to head down to the Magnolia State and explore all that Mississippi has to offer!
1. Wonderful Outdoor Areas
This place didn't get to be called the Magnolia State for nothing, and no matter what you want out of the Mississippi landscape, you will find it here. The state is full of diverse terrain and it allows you to have a backdrop for all sorts of outdoor activities.
You can hike in the treetop trails, hit the water to do some fishing or Kayaking, camp at one of the many campgrounds, or play a few rounds of golf.
If the weather is nice and you want to spend some time outdoors, then Mississippi has exactly what you need and you will quickly find yourself spoiled for choice!
2. Look At All Of The Art And Dance
Mississippi is a place for artists, where the world comes to do whatever art they wish, and you will very easily find the soul of the south in paintings, ceramics, photography, and even art on the street.
Plus, in nearly every part of the state, there's a lot of graffiti and other street-related art, along with public murals and statues, so if you happen to be an art lover, then you will be able to walk around and look around at everything that Mississippi has to offer.
Finally, Jackson, Mississippi hosts the world International Ballet Competition, where the best dancers from all around the world come to test themselves and show off their skills and talents! For two weeks, young ballet dancing hopefuls come to dance for medals, cash prizes, recognition, and also exposure for the next stage of their career.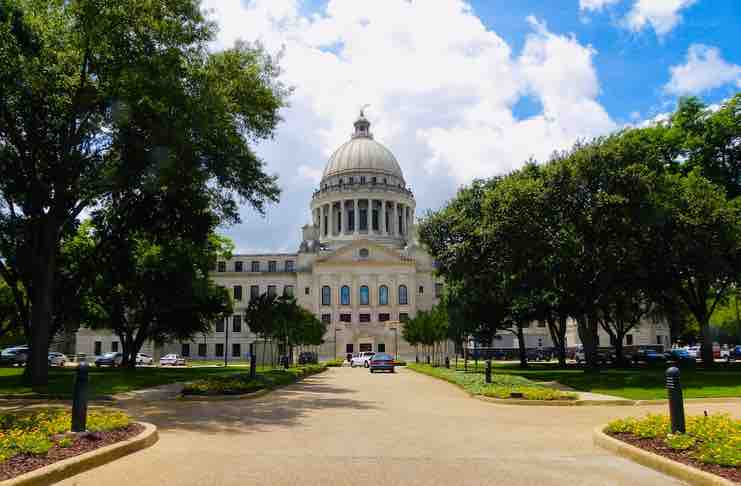 3. Find Out About the History of Blues Music
The history of Mississippi Delta Blues music (unsurprisingly) begins in Mississippi, where the style of music originated with slaves, workers, and sharecroppers on fields. Then, as the practitioners of the blues made their way across the United States, they took the blues with them and began to create all the styles of blues that we have today.
However, there are a lot of reasons to come to the Mississippi Delta to listen to blues music from its source. Looking at some of the best pioneers of blues music, as well as learning the origins of blues music and also why it is the style of music that it is, can be very interesting for aspiring musicians.
4. See All The Other Famous Museums
If you are going to learn about the history of Blues music, then you might also want to see some of the other famous museums in the world as well. For example Mississippi has a famous museum called the Mississippi Civil Right Museum, which shows the history and the impact of the Civil Rights movement while teaching about the brave people who stood up for their rights and for equality.
There are also other museums that show off the state's deep history as well as the deep historical roots as well. So if you love to learn things then you might find that you are spoilt for choice when it comes to museums and things to explore!
History, art, and scientific progress from the past are all shown off for people to look at, and if you love to make your vacations educational and fun, Mississippi has some amazing museums for you!
5. The Food
If you want good southern comfort food, you can't go wrong by visiting Mississippi and chowing down on some of the best foods the south has to offer you! Fried catfish, crawfish boils, fried chicken, barbecued baby back ribs, collard greens and hush puppies are all on the menu and you won't even have to count your calories!
Mississippi has food that touches and fills both your soul and your stomach, and whether you want to eat at one of Mississippi's countless soul food eateries, seafood restaurants, burger joints, or at one of the 500 BBQ restaurants you will find something good to fuel yourself up for your next adventure.
6. The Gulf Coast Is Open For You
While you might not think of beaches whenever you think about Mississippi, you will be able to see the beauty of the Gulf coast whenever you come to the state. The Gulf Coast offers 62 miles of shoreline. That's 62 miles of white sandy beaches, casinos, museums, and some of the freshest seafood you have ever eaten.
Plus you can have some serious fun in the water, either by swimming, hitting the water on a jet ski, or going out in a fishing boat or kayak. You might not think of beaches whenever you go to Mississippi, but whenever you leave the beaches, you'll have them in your mind for a long time to come.
7. The People
Finally, it's not uncommon to visit Mississippi and not leave with a very good friend who you want to spend a lot of time with. People will talk to you, ask you how your day was, and genuinely try to get to know you and learn about your interests and your life.
Mississippi is a state where a lot of community has been developed and people are tight-knit, and they want to draw you in, so if you want a friend then you can certainly start to find some in Mississippi!
Plan Your Next Visit And See These Things!
No matter what reason resonates with you the most, it's very easy to plan your next visit to Mississippi and explore all that the state has to offer. Whether you go for the beaches, the outdoors, the people, or the food, you will find a lot in the Magnolia state, and will be able to have the trip of a lifetime. You might not even want to leave Mississippi to head back home!