Traveling outside your homeland is all about prescience and sound planning. What all should you pack? How will you find decent accommodation? What if you cannot understand their language or accent? What places will you explore? Will you try new cuisines or stick to your comfort food?
These are some of the oh-so-common things that cross a person's mind when it comes to journeying abroad.
However, when you visit a country like America, where medical costs are soaring, you need to add another pointer to your to-do list. It should read – get a Visitors Insurance policy.
Put a Full Stop to Travel-related Anxieties
Apprehensions about safety and health in an international country can mess with your travel plan. Are you assured – that your medical coverage back home will shield you? It will not work outside the boundaries of your home country. Yes, that's correct.
And, if you have queries regarding the cost of medical treatment in the USA – know – it is pretty expensive. Without a visitor health insurance plan, also known as travel medical or travel health insurance, you may hit a rough patch, seriously. So, be a wise traveler and buy a suitable Visitor Insurance plan before boarding your flight.
Visitor Insurance: What does it mean, and why do I need it?
A visitor insurance policy is a unique type of travel health insurance plan. It is an ideal protective cover for people planning to visit the US or traveling outside their home country. An appropriate travel medical insurance policy covers families, individuals, and groups. However, the extent of coverage entirely depends on the type of visitor insurance you choose.
Is a visitor health insurance plan good for you?
If you fit in any of the following criteria, you will benefit from this plan:
You are a leisure traveler.

You are a tourist.

You are visiting your family (children) who live in the U.S.

You are a business visitor.

You are a temporary worker.

You are an international student.

You are a participant in an exchange program.
Do you need a visitor insurance plan? Is it worth it?
Now that you have an idea about who can leverage the benefits of a travel medical insurance policy, you might be wondering – do I actually need it? Isn't it?
Dear reader, regardless of the reason you wish to go to the USA, it is always a good idea to stay prepared for the uncertainties that life is plotting for you. Should any medical emergency happen during your trip, you can do the first thing first, seeing a doctor or visiting a healthcare facility, without having to worry about the financial part.
Here are a couple of pointers given below. You can decide whether you need a visitor health insurance plan or not after going through them. So, let's read on!
The cost of medical care is high in the U.S
Visitor medical cover provides the policyholder with significant financial protection if they become sick or meet with an accident. However, people without this cover are subject to these costs, out-of-the-pocket.
These expenses can sometimes lead people to the verge of deep debt. And, in the worst-case scenario – it can be bankruptcy. Most of the time, international travelers happen to underestimate how hefty medical expenses can get in a foreign country. For your information, here are some estimates by Healthcare.gov:
Treatment for a fractured leg: Around $7,500

3-days of hospitalization: Up to $30,000
If you have a travel medical insurance plan, it will protect you from unexpected medical expenses.
Watch this video for a few more tips on choosing your travel insurance:
Medical and travel emergencies are always uninvited
Irrespective of the nature of your travel, any international trip can expose you to accidents, travel-related mishaps, or health conditions. All these unwanted scenarios call for a travel medical insurance plan.
This insurance product is designed to cover you against covered hospitalizations, medical emergencies, doctor's visits, diagnostic and surgical procedures. Plus, an all-encompassing plan also covers issues involving travel, such as travel interruptions, delays, return of mortal remains, and reunion, to mention a few.
Your domestic medical insurance may not protect you in the US
Many people with regular health insurance coverage think they are protected worldwide. However, mostly, it's not the case. Therefore, it is highly recommended that you check with your travel medical insurance provider – if or not your plan goes overseas. However, to be on the safe side – buy a travel medical insurance plan in the first place.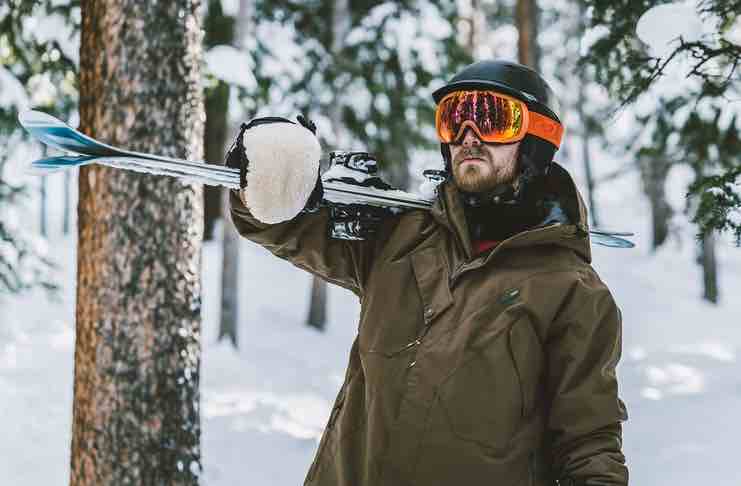 Highlights of travel medical insurance
A standard travel health insurance policy covers the following:
Covered medical expenses

Medical evacuation

on medical and political grounds

Local burial

Cremation

AD&D (Accidental Death & Dismemberment)

Repatriation of mortal remains

Natural disaster

Terrorism

Return of minor kids

Emergency reunion

Trip interruption

Lost checked-in baggage

Travel delay
The nutshell!
It is just a nutshell of the basic coverages under a standard travel health insurance policy. The range of protection is likely to vary from one insurance product to another, depending on the policy you choose. One of the best ways to find an appropriate visitor insurance plan is – by comparing multiple insurance policies.
So, how can you compare policies? You no longer need to visit the brick-and-mortar offices of insurance providers operating in your area to compare the insurance products available with them. All you need to do is – go to a reputable and user-oriented insurance broking platform like VisitorsGuru, for example. It's a seamless online portal that provides you with media to compare travel medical insurance plans available with the best insurance carriers in the US. This way you can compare, get price quotes, and select the most suited Visitor Insurance to cover your trip to the United States of America.
Want to read more of our latest posts? Check out the best places for wine tasting in New York.