Are you someone who loves Greek culture? Are you a travel enthusiast who wishes to visit a country that has managed to preserve its history and heritage for millennia? If you answered yes, then this blog post is for you because we'll be exploring the most lively Greek cities in 2022.
These cities are considered the best to visit in Greece if you are in search of a truly immersive and authentic experience that will give you a glimpse of what it's like to live life as an Ancient Greek citizen. These cities are all known for their incredible food scene, buzzing nightlife, beautiful tourist destinations as well as rich culture.
Greece is also the country with the greatest ferry trips you could ever imagine, so whichever city you choose to visit next, make sure you dedicate a day or two to an adventure that a ferry expert like Let's Ferry can make possible for you. Keep reading to learn more about the 5 most lively Greek cities.
Nafpaktos
Nafpaktos is a town in West Greece located on a bay on the north coast of the Gulf of Corinth (see picture above). This town is considered the nicest in Greece and is very popular as well. The beaches are gorgeous and the town is filled with a rich history and many things for visitors to do such as visiting the Nafpaktos Port which surrounds the city center, ending by the sea.
This port town has strong historical significance and today, you will find private yachts occupying the port. You can also visit the last remaining mosque from the Ottoman rule in 1499 as well as visit other historical sites such as Botsaris House.
There's a beautiful Venetian Castle to visit as well as many cafes where you can enjoy cake and coffee. This town tends to get lively at night with nightlife spots along with the port. You will also find great food markets in Nafpaktos.
Heraklion
Heraklion is a port city in Crete. This city is known for being home to the palace of Knossos which is located outside the city and this archaeological site goes back thousands of years to the Minoan civilization. Popular activities in Heraklion include diving, windsurfing, hiking, and a lot of sightseeing around the city.
You can also enjoy a variety of restaurants and bars, tours, cooking and dancing workshops, shopping, and festivals. There are many places to enjoy active nightlife as well with a few nightclubs and mainly bars open until 2-3 am.
Before you leave, you should visit the open-air bazaar of Heraklion which is a popular flea market selling clothes, food, and other items. Farmers Market Pateles is another great shopping destination with great bargains on clothes and shoes.
Watch this video to get a wonderful glimpse into Heraklion:
Chora
Chora also referred to as Hora, is the Capital of Ios Island in Greece. Most of the paths are only accessible by foot with only a few small roads for cars and other vehicles. Once in Chora, you can enjoy walking tours where you will get to see popular sightseeing spots such as the windmills, Archeological museums, Skarkos, and the Odysseas Elytis Theatre to name a few.
You can also enjoy many restaurants, bars, clubs, and shopping locations. There are many nightclubs with loud music for you to enjoy.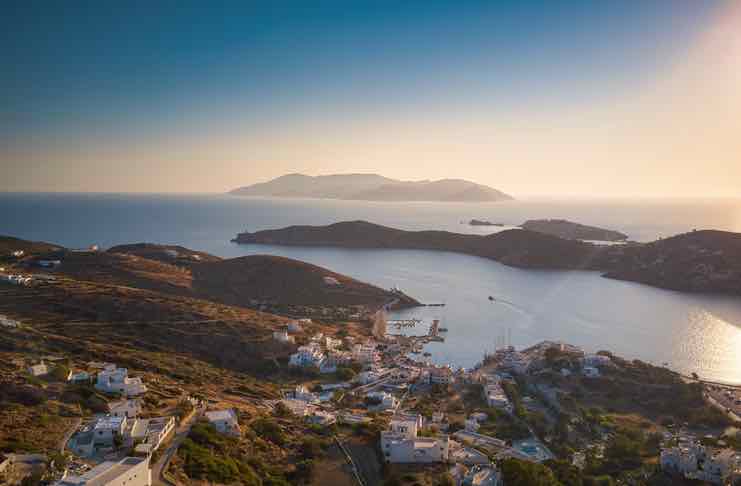 Nafplio
Nafplio is a beautiful coastal city that is found in the Peloponnese in Greece. Nafplio is considered to be a very popular tourist destination that is 100% worth visiting. This is a small historic town that is home to beautiful castles that light up at night.
You can absorb some history and culture in the Archaeological Museum of Nafplio and if you are looking for a romantic getaway, Nafplio is considered one of the most romantic cities in Greece. This city is great for sightseeing, souvenir shopping, and a vibrant nightlife with bars, taverns, and clubs for your enjoyment.
Here's a great clip that shows the beauty of Nafplio:
Ioannina
Also known as Yannena, Ioannina is a city in Greece that is very beautiful in any season. This is a great place to visit if you are looking to have a romantic trip and in fact, many Athenians visit Ioannina for romantic weekend away trips.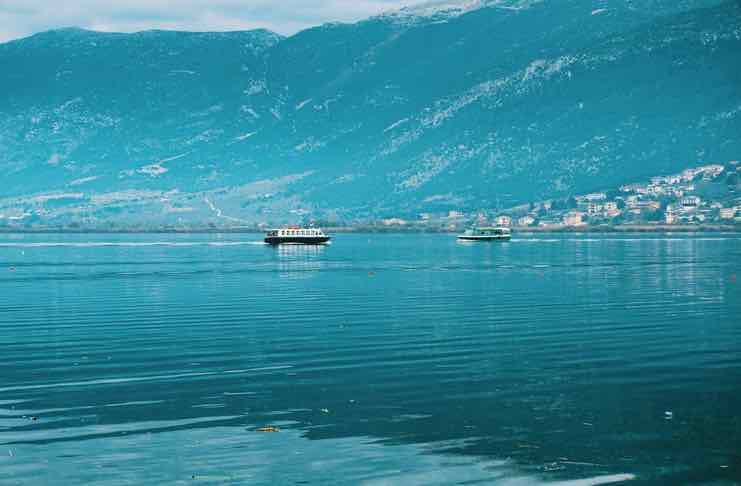 This city is famous for its silverwork with many stores selling silver decorative items and jewelry. There are also many historical sites to visit such as the Ottoman Mosque of Veli Pasha. Overall, Ioannina is a multicultural place surrounded by untouched nature. You can enjoy nightlife and bar tours with the city locals and overall have a wonderful time.