This is a hidden gem. It sits in the town of Gulfport here in the St Petersburg area of Florida. It is actually on the main street in the open. But it is an old building that has been there for many years. The last 15 it has been Pia's Trattoria. It's an Italian Trattoria that is more than a pizza place. In fact, there is no pizza. Instead, it is Italian food with a good chef and a traditional Italian concept of what food is all about. It is not special like today. Instead, it is a recipe you would have found if you went back to Italy and decided to go to the local place and have a meal.
With a reservation (which I recommend) you can go inside or outside. We went into the old section that was small and different. This is how it was built in the past. There are bottles and racks of wine all around. There are a few small rooms to seat 10 people. Otherwise, you can sit in the main room which is not that big. This is like having dinner at home.
We saw the menu which offered a good variety to select from. There is chicken and veal. There is pasta and more. There is also a good assortment of seafood especially since the bay is a block away. There is everything you can imagine. And all is good in a way you would prefer with an Italian path. Naturally, there is also an assortment of wine and cocktails to start. The wine is the best since it will go with the meal.
And this is the place you spend time. The waitress explained everything that was available including the special. And while you are there they can make changes for you if you wish. In the end, we started with an antipasto. This was heaven.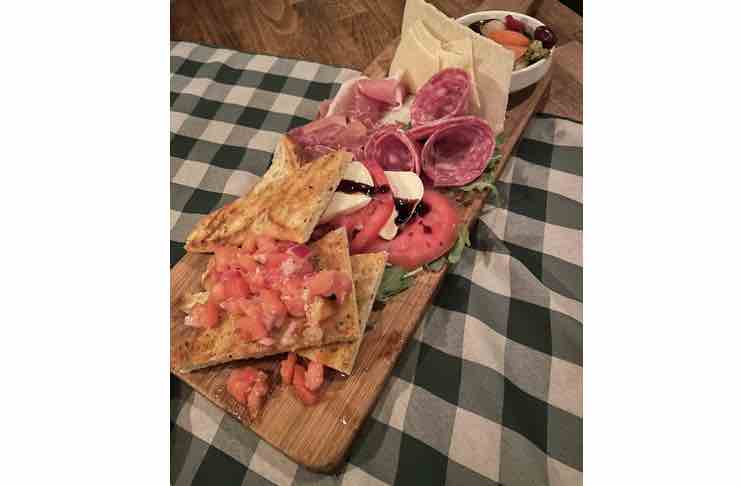 Fresh, tasty, and with a nice assortment to choose from. There is red peppers and tomatoes. A collection of different cheeses. Various fresh and roasted vegetables. Don't forget the meats that are there to combine the taste you want. Plus the various garlic bread to place your selection on. This alone can be a meal to have for lunch or dinner. The way to go.
As we received our dinner we had selected a Shrimp Scampi. This. is as expected. But the pasta was homemade that morning. The wine and garlic sauce had a good seasoning to had to the taste. There were 8 shrimp on this plate. Each is freshly caught and used in the meal. Perfect.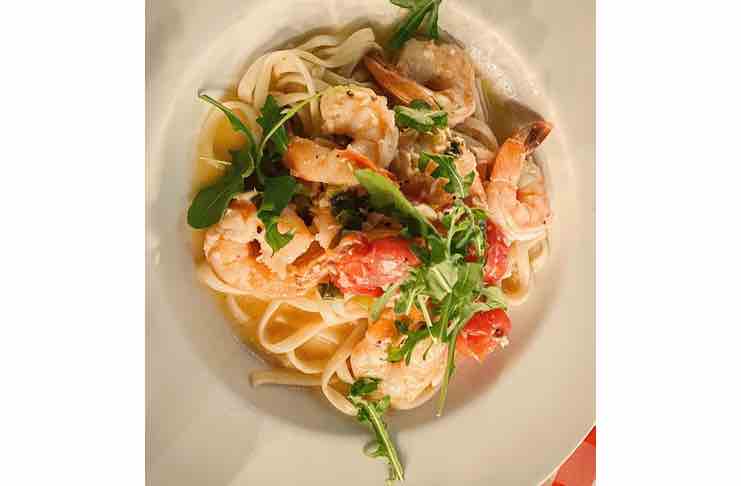 We also had the special which was 6 Scallops on top of freshly made Blue Crab Raviolis. This was different and exceptional. You would not imagine it but it was here. And did it taste different? It was unique. It was in a simple wine sauce with garlic, basil, and simple peppers. That was it. The taste was as to be expected but not taken away from the items. They stood out.
This meal was delightful. Perfect for a couple or a family. All would enjoy with each bite they took or shared. The portion was good. The price was fine for the courses you had. There is no rush to enjoy the hospitality or the variety of a meal.
The team then asked if we wanted Italian dessert. But after this meal, we could not. Maybe the next time. We will definitely go back. Interesting this is not a tourist place. It is a local place with people who do return. I know we shall in a few weeks when we are back.
Ciao to Pia's.
LOCATION: PIA'S TRATTORIA
3054 Beach Blvd S
Saint Petersburg, Florida 33707
Phone: 727-327-2190