Searching for useful tips for traveling in Australia after COVID-19? Well, you'll get them here. It's unlikely that most people expected to still be dealing with COVID-19 so long after the first case arrived in Australia. The simple fact is that the pandemic has changed the way people live their lives and travel.
While many people crave a return to normality and the vaccine program helps to make this believable, there is no doubt that things will have changed post-pandemic. It will take years for people to return to the carefree ways of 2019 because the concerns will linger on.
That's why you should start thinking about travel after COVID-19. Traveling around Australia will still be the experience of a lifetime, you just need to pay attention to the following travel tips.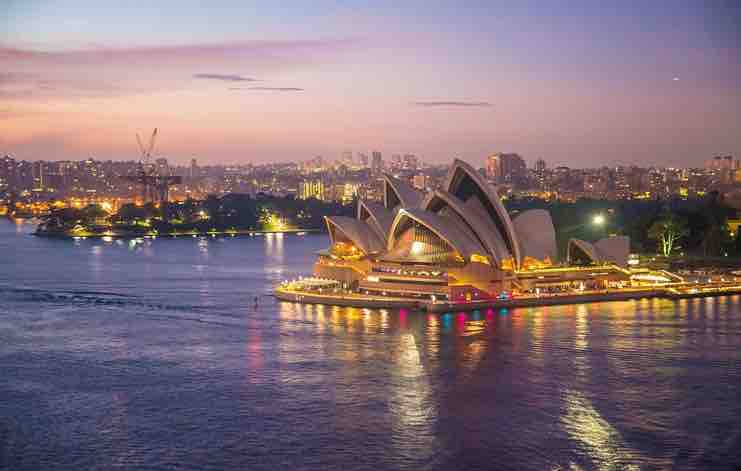 5 Tips for Traveling in Australia After COVID-19:
1. Carry Gloves, Masks, & Sanitizer
Whether the pandemic is in its last stages, has ended, or is a distant memory, the number of variants currently in existence means that it could start up again at any time. You need to be prepared, that means having masks with you in case you need to wear them.
It's also a good idea to carry disposable gloves and hand sanitizer. Then, if you have any concerns you can quietly use them without drawing too much attention to yourself.
2. Consider A Water Filter
Most people don't think about the importance of water and how it can be affected by the pandemic. While COVID-19 appears to be airborne what do you do if you can't find water and are sharing a source with others?
The simple answer is to carry your own water filter, this will allow you to collect water, filter it, and drink it safely, regardless of where you are. There are a number of options available, you should take a look at the best water filters on the market and choose one to carry with you. It will also protect you from other diseases.
3. Know The Local Facilities
If you experience an issue while traveling you may need to seek medical care. It's a good idea to make sure you're familiar with the facilities available on your travel route. This can save you vital time if you need to use them.
Don't forget, Australia is a vast country, knowing where the facilities are can save you a huge amount of time and inconvenience.
4. Keep Up To Date With the News
Even if the pandemic appears to be over you never know when it may reappear or another disease starts to cause problems. You shouldn't worry unduly about this but it does make sense to tune into a national news station at least once a day.
You can do this by radio or online but it will help to ensure you know if anything untoward is happening where you are.
5. Social Distancing
Finally, social distancing will likely continue for the foreseeable future as people will be cautious about being too close to each other.
Be prepared for social distancing as you travel, it's not anything against you personally, simply a precautionary measure.
I hope we're all permitted to travel wherever we desire, and when it does happen – don't forget these tips for traveling in Australia!
And if you're in Sydney – check out this post of ours about how to identify the best meat restaurants in the city.