ABOUT | PRESS | DEMOGRAPHICS | RATES | SIZES | CONTACT
Banner Advertising
We serve advertisements in two standard sizes: Leaderboard and Rectangle.
Dimensions for banner ads are displayed below (in pixels) with example advertisements.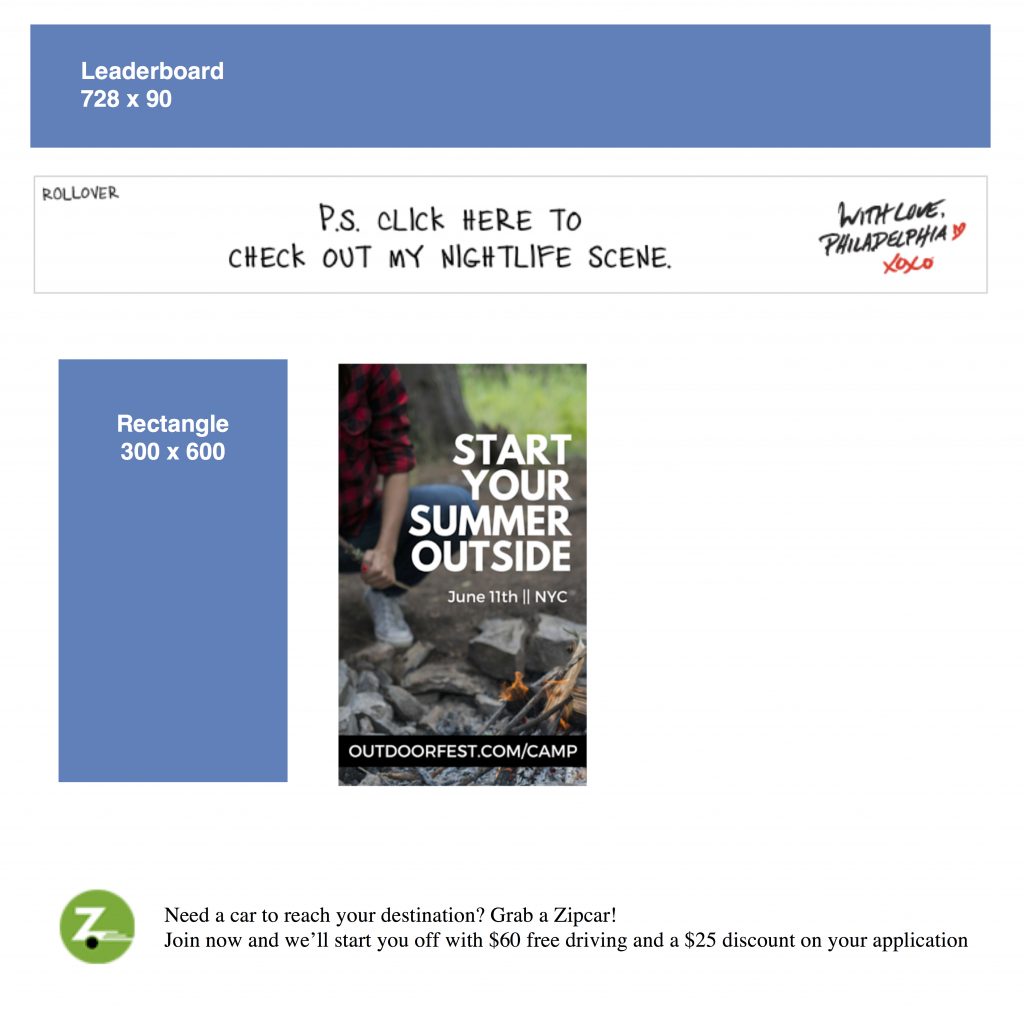 Sponsored Posts
If we find that an article about your product or service would fit with our content, and that we can truly recommend it to our readers, we can work with you to create a sponsored post. We will promote the advertorial to our followers and subscribers on Twitter, Facebook, Instagram, Pinterest and the newsletter—reaching over 8,000 NYC-based subscribers. Each story will be optimized to rank highly in Google and other search engines by an SEO professional. The offMetro.com staff is responsible for frequently marketing and refreshing the content to announce any new promotions, events, and activities.