Have you ever dreamed of visiting Maine? It's a beautiful state in the western part of the country. The place is washed by waters making it a welcoming spot for people from different regions and climate zones. If you never considered Maine your touristic place, you should change your mind, especially if you're thinking of a road trip.
Maine is rich in spectacular views presenting a deep cultural heritage. You can view a lot of picturesque places recommended by avid travelers. Would you like to start your online journey and then choose the best destination points for your road trip in Maine? Let's start with the top 10 spots to see in New England.
Top 10 Places to See in Maine: A Quick Guide for Tourists
Are you planning your road trip to Maine and don't know where to go? How do you like coastal sceneries, water, streams, and unique nature? This is what makes Maine a beloved region for tourists.
To not miss its beauties, a road trip is recommended. If you don't feel like taking your own car all the way to Maine, there are many car rental services available. For example, a car rental in Bangor Airport can be a convenient option as it offers the opportunity to start your fantastic journey right from the local airport.
Do you enjoy active rest or want more out of extreme adventures? Would you like to stay one-to-one with the forest and breathe in the calmest air? You will have this opportunity because Maine is full of picturesque places you can't miss. So make sure you find time and look for new emotions in the places described below.
1. Acadia National Park
Acadia is the perfect place for nature lovers. If you enjoy breathing fresh air and listening to its sounds, this national park will amaze you with its spectacular hiking trails and carriage roads.
As one of the most visited parks in the state, Acadia National park, reveals the secrets of nature and shows how local waters can carefully wash islands. Why should you visit the place? Here you will find enjoyable activities both for the winter and summer seasons.
2. Portland
As the largest city in Maine, there's a lot to see in Portland. This city will amaze you with its picturesque landscapes and impressive colors. Visit the Casco Bay Islands or Cape Elizabeth with its beaches, parks, and beautiful gardens. Would you like to join the spots or become an explorer of the area? Then you have to check out its suburbs as well.
3. Rockland
For getting more emotions from your road trip in Maine, you should visit Rockland. It's another city in the state of Maine. If you like walking around with your camera and taking pictures of the surrounding area, Rockland will amaze you with its nature. The Rockland Breakwater and Lighthouse is definitely one of my top favorites.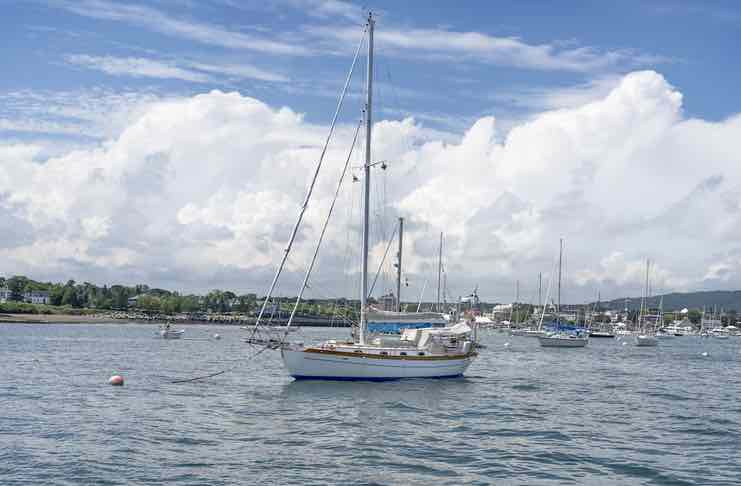 Rockland is also the departure spot of the Maine State Ferry Service, so you can take a ride on a ferry to enjoy the beauty of the ocean and the close-by islands. The streaming waters with the calm shores can make you feel alive and find new reasons for touristic adventures. You should open yourself to the opportunities found here.
4. Mount Desert Island
Have you ever been to an island before? You should enrich your experience with one of the best island spots in Maine. Mount Desert Island is a beautiful region that will strike your attention and make you fall in love with its nature. It's also the largest island off the coast of Maine. By strolling around and exploring the area with your friends, you will get inspired by the land and enjoy the intense atmosphere and fresh air.
Watch this lovely clip of Mount Desert Island in 4K:
5. Sand Beach
What can be better than touching soft, warm sand covering your feet with each small step you make? The sound of birds flying everywhere and the swirling sound of water will amaze you and make you crave more here at Sand Beach. You can also go hiking on nearby trails, like the Ocean trail, Champlain Mountain, the Gorham Mountain trail
6. Bar Harbor
If you plan where to spend your time alone or with family and friends, you should check Bar Harbor. This place is situated on a piece of land washed by the waters. You will enjoy the locals' creativity with their ideas of ornamenting the region. Nature did all the ornaments by itself, but the people also invested in making the place a true gem of Maine.
What can you do there? You can sail around Frenchman Bay, climb the famous Cadillac Mountain, cross the Land Bridge to Bar Island, visit the Abbe Museum, or hike in Agamont Park.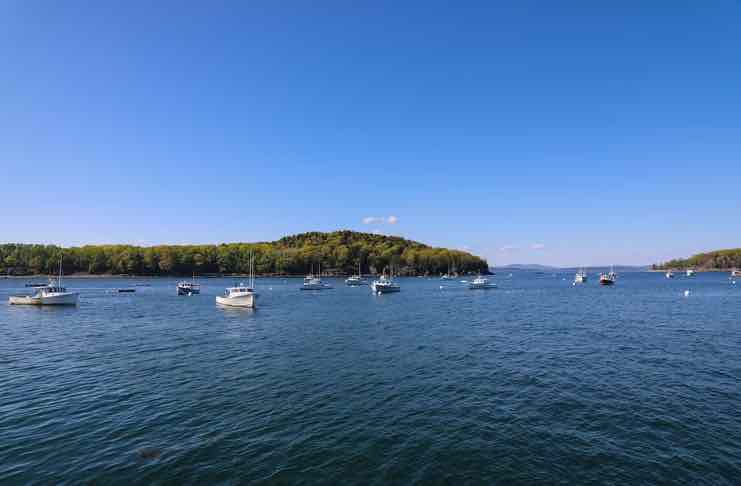 7. The Kennebunks
If you are full of emotions from the coastal area and all the islands nearby, you will find some piece of mind in Kennebunks. It's a small historic shipbuilding and fishing village with a calm atmosphere.
It will make you stay and listen to the sounds of a small city. You won't find any bright natural spots in the region, but the town's mood will make you find the purpose of the trip. Stroll around the Dock Square area, visit the beautiful art galleries, and eat in one of its delicious seafood restaurants.
Watch this to learn why people love Kennebunks:
8. Bangor
Bangor should come next if exploring natural wealth isn't enough for you. The urban pearl of the region, Bangor has plenty of activities to be proud of. I personally love to bike in the Bangor City Forest, but you can also stroll through Mount Hope Garden Cemetery or walk along the lovely Penobscot River Walkway.
9. Camden
Camden is a beautiful seaside town on the coast of Maine. Here, you can go on really fun and picture-perfect boat tours, go hiking on Mount Battle at Camden Hills State Park, visit Barret's Cove, Camden Harbor Park and Amphitheatre, the Camden Snow Bowl, and drink a glass of great spirit at Blue Barren Distillery
10. Freeport
What should you know about Freeport? This place is well-known among tourists for its shopping benefits. It has plenty of outlets and shops that offer very competitive prices. But shopping isn't the only activity the region can offer. You can stroll around the amazing Garden of the Groves, visit Taino Beach, Port Lucaya Marketplace, swim with Dolphins at The Dolphin Experience, or go ziplining at Pirate's Cove Zip Line and Water Park.
Check out this clip to see what to do in Freeport:
Conclusion
We hope these 10 reasons will convince you to go on a road trip in Maine. The region will amaze you with its lovely scenic places. Being attracted by nature, you will fall in love with every spot found in Maine.