Whether you're a grizzled commuter or haven't yet braved the Upper East Side, the opening of the Second Avenue Subway is the perfect excuse to explore uptown. Representing nearly a century of planning, the Q line's three-stop extension eases the burden on the 6 line and makes accessing our city's culinary and cultural offerings even easier. Here's where to chow down on shrimp and grits, share a pint with a friend, and stroll through the gardens while contemplating the miracle of public transportation.
Things to Do
Though the Upper East Side is often dominated by Museum Mile, there are plenty of hidden treasures to discover (if you know where to look). Whether a priceless collection of silver, a rare portrait by Chuck Close, or Sir John Stanley's library, something exciting is always for sale at Sotheby's (1134 York Ave). Attending an auction is free and open to the public; learn more before you go.
When the weather's fair (or even if it isn't), appreciate the delicate blooms and happily barking dogs at Carl Schurz Park (East End Ave). Start at the bottom and wind your way up the East River to Gracie Mansion, official home of the Mayor of the City of New York since Fiorello La Guardia in 1942. The property, worth an estimated $150-$200 million, offers a free tour with reservation; otherwise, admire the home's sprawling architecture and neatly-
maintained grounds from the garden path.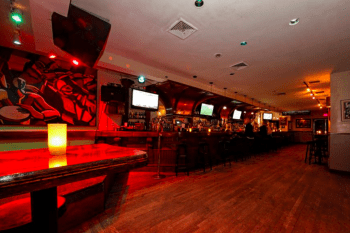 For a decidedly un-UES experience, visit clubby Session 73 (1359 1st Ave) on Monday nights for free salsa lessons at 7 30pm. The venue throbs with nightly live music and younger-than-average patrons crowding two bars, lending an LES vibe to a traditionally stiff upper-lipped area. Not a dancer? Session 73 offers a weekend brunch for $12; try the Fruit Loop-crusted French toast with Bailey's whipped cream.
Eats
Consistently excellent Tanoshi (1372 York St) serves up fresh fish on two omakase menus, Matsu (Pine) and Hinoki (Cypress). No fan of flashy add-ons, Chef Toshio focuses on Edo-period style sushi, which favors simple and pristine ingredients assembled "loosey" to come apart in the mouth. For the perfect touch, each piece of fish is covered in soy sauce called nikiri, mixed in-house to compliment the nutty-sweet flavor of the rice. Tanoshi hosts just three seatings a night, so don't skip making a reservation.
Experience the best of New Orleans at stolen-from-the-South Infirmary NYC (1720 2nd Ave). Specializing in Cajun-inspired cuisine, Infirmary promises to care for you with hearty comfort food and friendly staff. Learn back against the brick walls and be serenaded by warm conversation and softly filtered ballads. Order a Sazerac for the full experience — we're partial to the Unfortunate Truth.
Old Bombay and its unique Anglo-Indian ("Memsahib's") cuisine are alive and well at Drunken Munkey (338 E 92nd St). Snack on favorites like Chicken Biryani and Saag Paneer or try blended fare like Railway Chicken Curry and Goan Pork Vindalu with a glass of weekly-rotating, sangria-like Paanch. The brunch menu is particularly inspired, featuring a large selection of dosas and pilaf alongside classics such as French Toast; as a bonus, unlimited coconut punch is only an additional $7.
Drinks
Love taverns? Exit at 86th Street for a veritable smorgasbord. Drink amongst comfortable, tchotchke-lined walls at Ryan's Daughter (350 E 85th St), which promises to make you "feel like a local, even if you aren't one" and gives out free chips with every drink. Ryan's smokier son-in-law Trinity Pub (229 E 84th St) hosts guest bartenders Thursday nights. Don't miss Monday night trivia, particularly if you're a whiz at Irish culture. Sporty cousin Gael Pub (1465 3rd Ave) offers pool, darts, and regulars watching sports on TV. Get the cheese croquettes and, of course, a pint of Guinness.
Inside Tip
Order a platter of s'mores at DTUT Cafe (1744 2nd Ave), a coffee shop moonlighting as an intimate bar. You'll receive a plate full of chocolate, graham crackers, and marshmallows, along with a portable stove and sticks for roasting. There's also chocolate and cheese fondue available.
Photos courtesy of Robert S, Pat M2007. 
Charlotte Leszinske is a writer newly arrived in NYC after a short stint in Paris (but is still a Californian at heart). When not searching for half-priced plane tickets she likes to explore bookshops and breweries in the outer boroughs.