Tucked into the southwest edge of Brooklyn, Red Hook is a rare gift of a neighborhood. At once quaint and hip, it has largely kept the borough's gentrifying wave at bay, holding onto the rough-and-tumble roots that make it such a great getaway. Instead of coming here just to walk in endless circles at Ikea, get a taste of traditional Salvadoran cuisine and coastal Maine and stomp your heels to the sounds of Appalachia.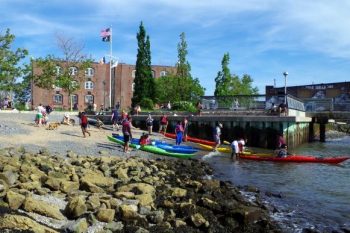 Get Outdoors in Brooklyn
At Valentino Pier on Sundays and Thursdays through summer, try your hand paddling on the East River at Red Hook Boaters, which provides free kayaking outings with nonpareil views of the Statue of Liberty. After docking, stroll over to the Red Hook Community Farm. This concrete baseball field turned agricultural hub offers visitors 2.75 acres to wander and a weekly farmers market chockfull of as-local-as-it-gets bounty.

Eats & Drinks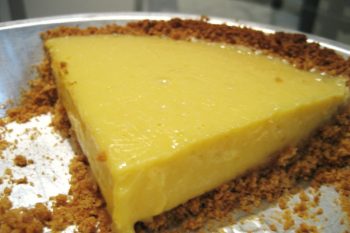 Simplicity and authenticity are the defining characteristics of the Red Hook dining scene with many eateries serving up just a few choice menu items. Start off with a trip to the Red Hook Lobster Pound for their famously fresh and delicious Maine Lobster Roll ($22).
For a cheaper, outdoor option, head to the Ball Fields for food trucks dishing up Latin American cuisine, ranging from Mexican chalupas to Salvadoran puposas. While churros are always a great dessert option, Red Hook is arguably most famous for Steve's Authentic Key Lime Pie, which touts itself as one of only two bakeries in the entire United States that uses fresh squeezed key lime juice. Go for the classic pie (starting at $5.50) or the more decadent "Swingle" ($6.50), a signature slice of pie covered in Belgian chocolate on a popsicle stick.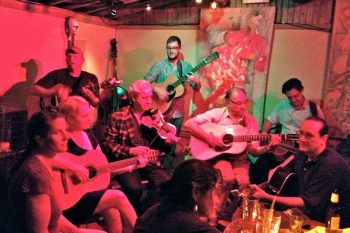 Drinks & Music
If it's a Friday or Saturday night, slip into Sunny's dive bar where the honkey-tonk and bluegrass beats and the stamping crowd often blurs the line between performer and spectator. Around since the 1800s, Sunny's is a spot that not only offers a glimpse into NYC history but a taste of the spirit of Appalachia with fiddles, mandolins, and banjos almost always assured. Around the corner you can catch a show at Jalopy Theatre where you'll find similar instruments, a rolling line up of old-timey bands, and the occasional barn storming dance.
Insider Tip
Order a chicken parm at Defontes, the best sandwich spot in the city. If it's spring, bring your heroes to the Red Hook Crit, one of the most famous unsanctioned bike races in the world. High energy and free for spectators, this once underground race has grown up to become an international phenomenon.
How to get there:
Take the B61 or B57 bus or hop on the Ikea Shuttle (free) between 11:00AM and 10:00PM every day.
For more ideas, consult this guide to the coolest things to do in Red Hook.
Photos: Francisco Daum, Camille Aussourd, Yanina Yanovitsky, Stacy Spensley
Sarah Knapp is a Brooklyn -based entrepreneur whose love for the outdoors and community building led her to the October 2013 creation of OutdoorFest. She has a BA in History, is a Wilderness First Responder and a NY state hiking, camp and boating guide. Her proudest achievement to date is reading the Aeneid in Latin.