June 12, 2015 –
The stretch of bucolic mountainside straddling Western Massachusetts and Connecticut has long been known as a summer stop for highly cultured New Yorkers. The Berkshire Theatre Group and Tanglewood (summer home of the Boston Pops orchestra) have both been summering here for going on a century, along with art-world mainstays like the Clark Art Institute and the Norman Rockwell Museum. That is to say, the Berkshires has a long and storied history, although most young New Yorkers probably know it more as the place your great aunt goes to see opera in August.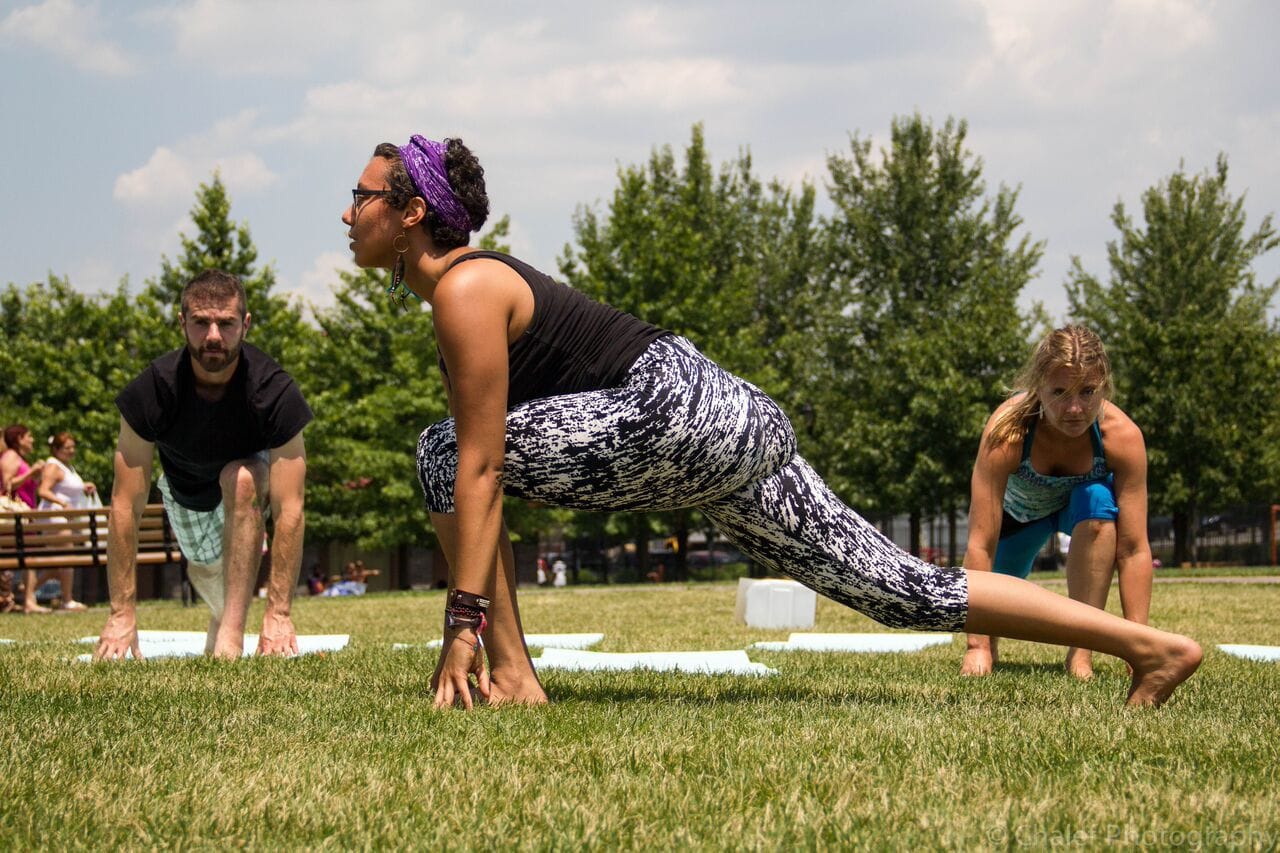 However, in recent years a younger arts and culture scene has sprung up in these impossibly green hills. The popular MassMoCA, which opened back in 1999, has been followed by a bevvy of smaller theater companies such as The Berkshire Fringe and Mass Live Arts along with boutique hotels like Hotel on North, and the Berkshires' first makerspace, Shire City Sanctuary. Not to mention the many farm-to-table-y spots to eat here. (Notably, Mark Firth of Brooklyn's pioneering Marlowe and Sons moved up here to open the Prairie Whale.)
New Yorkers can sample this new Brooklyn-meets-the-Berkshires aesthetic at MassBliss 2015 (July 10-12), an "arts and awareness festival" coming up this July 10-12. Part live music festival, part yoga retreat and part camping getaway, MassBliss is a weekend full of live performances and workshops in everything from music to meditation. Held at Ski Butternut in Great Barrington, Massachusetts, there's on-site camping and also direct, car-free transportation from New York.
There will be over 50 offerings throughout the weekend, with a holistic focus on encouraging movement and mindfulness. MassBliss is the brainchild of Brooklyn/Berkshires resident Andrew Belcher and James Puckett, mindfulness professionals who founded the organization to "promote present moment awareness by curating fun, playful events that help us to inhabit the body, quiet the mind, and get creative."
The basic gist is that from 4pm on Friday, July 10th to 4pm on Sunday the 12th, the ski site will be host to live music, theater and performance art sets from the likes of indie rockers Javelin and Ethiopian pop group Debo Band. In between, there will be jazz meditations with the Shinnyo Center, yoga in the woods, running, biking, breath awareness exercises, and much more.
Probably the most interesting aspect of MassBliss is that all of the headliners, theater companies, and talent will also be offering immersive workshops throughout the weekend. So, you can dance to the Debo Band at night and take an introduction to Ethiopian pop music workshop during the day. Javelin is teaching "spacious listening," and Peace Poets will host writing workshops, among many other sessions. "We want our festival-goers to become active participants at our events, not just passive listeners, says Andrew Belcher. "Come and enjoy the creativity of our artists and be inspired to explore your own."
You can buy tickets for individual day or evening sessions, starting at $45, or all-access passes to the full weekend, including camping, are $200. MassBliss has partnered with Skedaddle to offer direct Friday evening transportation to the festival site, leaving from Union Square in Manhattan and Atlantic Terminal in Brooklyn.
Visit MassBliss.com for tickets. offMetro readers can snag 10% off a full weekend pass. Use the code: carfree
Top photo: © 2015 Stephen Ironside/ Ironside Photography