Travelers hungry for authentic epicurean experiences will feel right at home in the Berkshires. The rich agricultural heritage is a springboard for a host of farm fresh gastronomic opportunities.
Meet five of the Berkshire's most characteristic culinary destinations, bringing nature's windfall directly to your plate.
Where: Nudel, Lenox
Why: Nudel's buzz carries way beyond the Berkshires. It is fast becoming a destination restaurant, drawing diners from New York, Boston and beyond. Rising-star Bjorn Somlo has received multiple awards and nominations including Best Chef: Northeast by the James Beard Foundation. Nudel collaborates with top-notch local purveyors including Indian Line Farm and Berkshire Mountain Bakery. Passionate foodies will want to sit at the bar to get an unabridged look into the inner workings of the open kitchen. The menu is subject to dramatic changes, based on nature and freewheeling Chef Somlo's whims. The ingredients are local, organic and ethically sourced. Expect pasta, vegetables prepared with rustic grains like millet, grass-fed meats and sophisticated seafood. The micro-sized dining room doesn't accept reservations, so come early.
Where to stay: The tasty theme continues the next morning at Hampton Terrace B & B. Innkeeper Stan stays true to his Georgia roots with an eye-opening Southern-style morning repast. For more things to do in the area, read oM's guide to Lenox.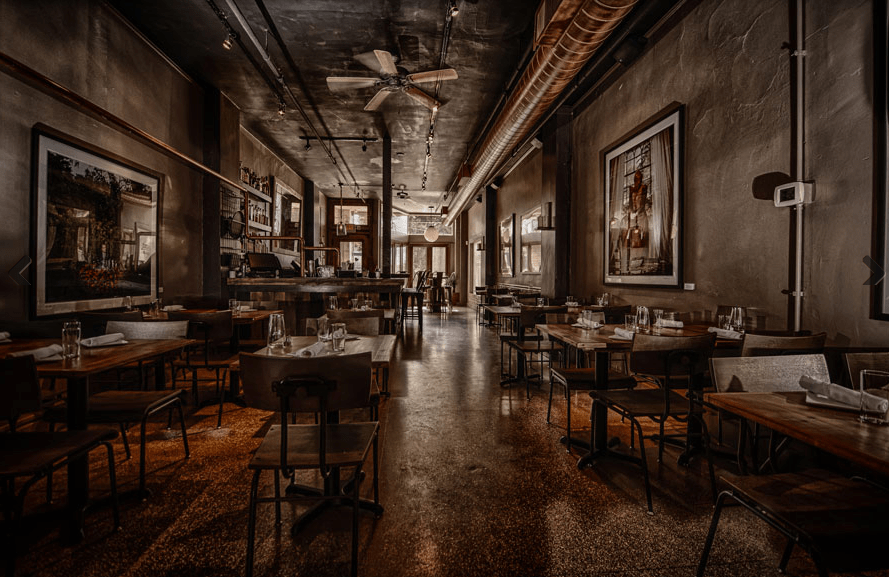 Where: District Kitchen & Bar, Pittsfield
Why: Pittsfield enjoys a distinctly urban vibe. The pedestrian-friendly downtown, known as the Upstreet Cultural District, boasts a lively assortment of galleries, theater venues and appetite-stimulating eateries. New to the neighborhood is District Kitchen & Bar. The look is post-industrial, the crowd casual. District's kitchen has no interest in shortcuts. The locally sourced ingredients are prepared from scratch and to order. Open with an architecturally composed cheese board or sautéed shrimp on a bed of rich sweet potato puree. Act II continues with pan-roasted salmon seasoned with grilled fennel, dill and a touch of orange. You can't go wrong ordering a juicy burger made with Vermont raised ground beef. Luckily, you're traveling car-free, as this is not the place to abstain from alcohol. Indulge in the selection of craft beer, a carefully curated wine list and inventive cocktails that respect time-honored mixology techniques.
Where to stay: Downtown Pittsfield debuts an art-infused boutique property, Hotel on North, in May 2015.
Where: Patisserie Lenox, Lenox and Great Barrington
Why: The look, smell and taste of genuine French pastries can be yours at both adorable locations of Patisserie Lenox. Feast on a dazzling assortment of fruit tarts, creamy mousse cakes, dainty petits fours and airy macarons in a color palette worthy of a jewel box. Chef Jean Yves trained in Paris and honed his artisanal baking skills at four-star La Grenouille, an old-school bastion of all things Gallic in Manhattan. Grab a seat and listen to the sounds of Edith Piaf and Jacques Brel at this corner of Paris in Western Massachusetts.
Where to stay: Great Barrington's Wainwright Inn is a romantic country inn within walking distance from town.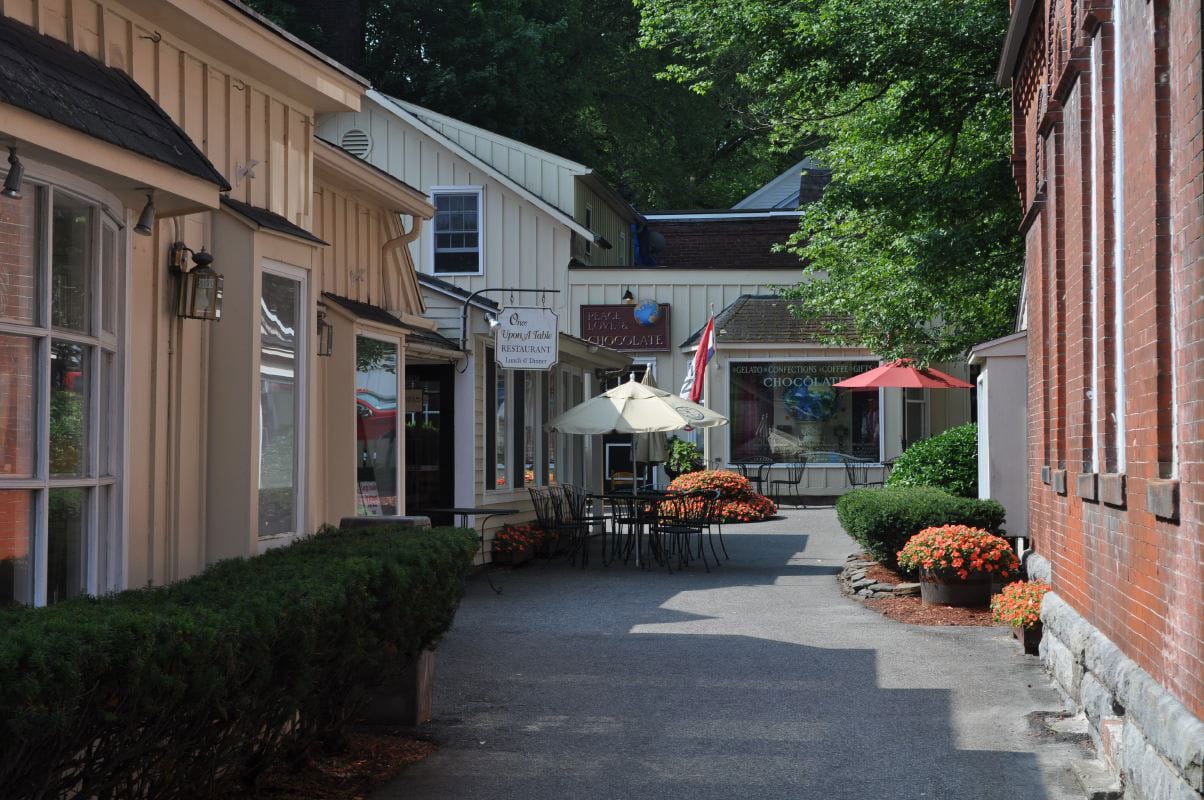 Where: Once Upon a Table, Stockbridge
Why: What's a weekend getaway without brunch? Once Upon a Table serves wholesome a.m. classics in a shabby-chic environment that captures the essence of small town charm. The menu takes its inspiration from nearby farms and producers. Look for comfort favorites like fluffy gingerbread waffles served with freshly whipped cream and eggs Benedict doused in a rich Hollandaise. Decadent desserts are all made in-house.
Where to stay: The Red Lion Inn is an excellent Stockbridge basecamp.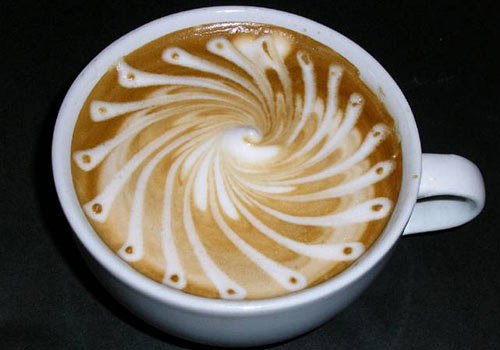 Where: Barrington Coffee Roasters, Lee
Why: If your devotion to coffee borders on fanaticism, you'll be among like-minded java geeks at Barrington Coffee Roasting Company. Founded in 1993, they treat this beverage with the same reverence as fine wine. It is not a coffee shop or café, rather the company's headquarters. Visitors are enthusiastically welcomed with freshly brewed samples and a steady stream of coffee-centric conversation. Decidedly not a corporate giant, on any given day the dedicated owners can be seen cupping the new crop of Ethiopian beans or roasting for the day's production. They offer workshops for those considering opening their own cafes as well as for serious amateurs. You will learn that what starts with integrity on the coffee farm can be enhanced or undone in the cup. Seminars address everything from coffee's history to milk texturing.
Where to stay: The Chambery Inn offers nine rooms in a renovated schoolhouse in downtown Lee. It's a few miles from Barrington Coffee Roasters. Park Taxi Service will have you smelling the coffee in minutes.
Getting to the Berkshires: Ride the Bonanza or Peter Pan bus lines from Port Authority to the Berkshires in just over three hours. Once you've arrived, the Berkshire Regional Transit Authority buses serve 12 communities. No Sunday service. For more information, head to Berkshires.org.
Photo credit: Karinaw, Massachusetts Office of Travel & Tourism, Ulf Nilsson
[mappress mapid="17″]
Allison is a native New Yorker, who has lived in Rome, Tuscany, Melbourne, Toronto and Los Angeles. She frequently contributes travel pieces to Family Travel Forum, using her own children as guinea pigs as they travel the globe. She is fluent in Italian and Spanish and laughably adequate in French. Her background as an Early Childhood Educator gives her an added understanding of what it takes to travel with kids in tow. She firmly believes that the most important part of education takes place outside of the classroom, on the road, around the world. She never misses a chance to sample local delicacies, as her love for travel goes hand-in-hand with her love for food and wine. Follow Allison at @gourmetrav.