Enjoy an easy getaway to one of these five outdoor adventures in New York, be it climbing above the clouds, zipping over the treetops, rolling on rapids, or biking along the sea.
Hiking in the Hudson Valley
Lace up your boots for this rewarding four-hour hike just 80 minutes north of Manhattan. The 5.5 miles of diverse trails and spectacular views of the Hudson Valley make Breakneck Ridge a memorable escape from the city.
The Directions: Take Metro-North Hudson line from Grand Central to the Breakneck Ridge stop.
The Ticket: $20 roundtrip.
Cycling in Montauk
Hop on a bike and explore one of four relaxing and scenic routes along the beautiful shores of Montauk, three hours northeast of Manhattan. In between stops to chow down on the best lobster roll and take in the rugged cliffs stretching out to the Montauk Lighthouse, you'll likely fall in love with biking all over again.
The Directions: Take the Long Island Railroad, offering daily trains to and from Penn Station.
The Ticket: $40 roundtrip, and if you bring a bike on the train remember to bring your $5 lifetime bike permit.
Ziplining in the Catskill Mountains
Get your adrenaline pumping as you swoop above Hunter Mountain on the longest zipline in Northern America. Located two hours north of Manhattan, New York Zipline Adventures offers three spectacular courses for zipping over forest canopy, streams, waterfalls, and wildlife.
The Directions: Adirondack Trailways offers daily transportation from the Port Authority Bus Terminal to Hunter.
The Ticket: Call 800-776-7548 for current schedule and rates.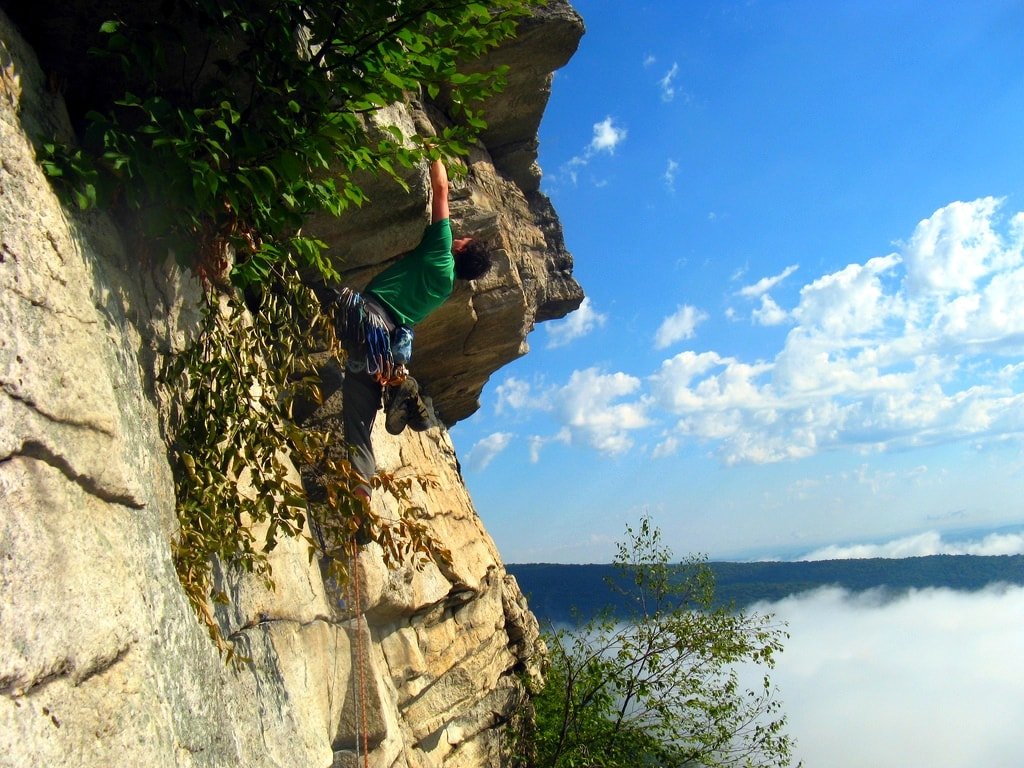 Rock Climbing in the Gunks
Local guide service Alpine Endeavors offers half or full-day courses to suit your skill levels as you climb the spectacular Shawangunk Ridge.
The Directions: Take the Adirondack Trailways bus line out of New York Port Authority on 8th Ave and 42nd St. to New Paltz bus terminal.
The Ticket: $42 roundtrip. $280 full-day, $195 half-day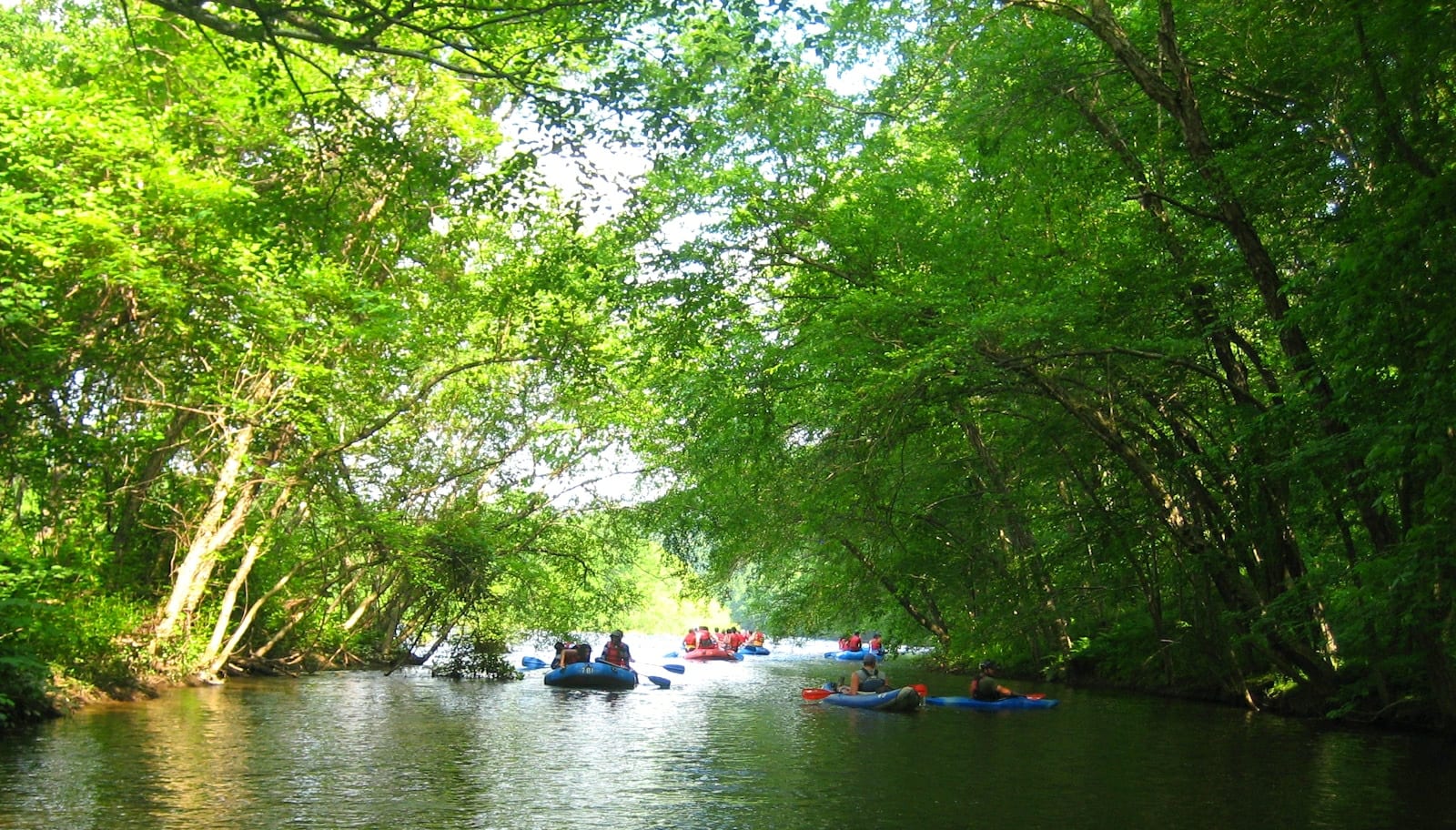 Whitewater Rafting in the Adirondacks
Experience a thrilling ride down the Black River Gorge, paddling over 14 major sets of class II-IV rapids in the Thousand Islands region of NY. Take advantage of Black River Fridays, when trips are only $55 on Fridays through Labor Day.
The Directions: While all trips offer shuttle service, locations vary, so call 800-525-7238 for up-to-the-minute info on launch areas.
The Ticket: $149 (you might want to bring an extra $20 to rent a wetsuit).
Photos: Jeff P, Vince, Hunter Mtn, GB, Wendy