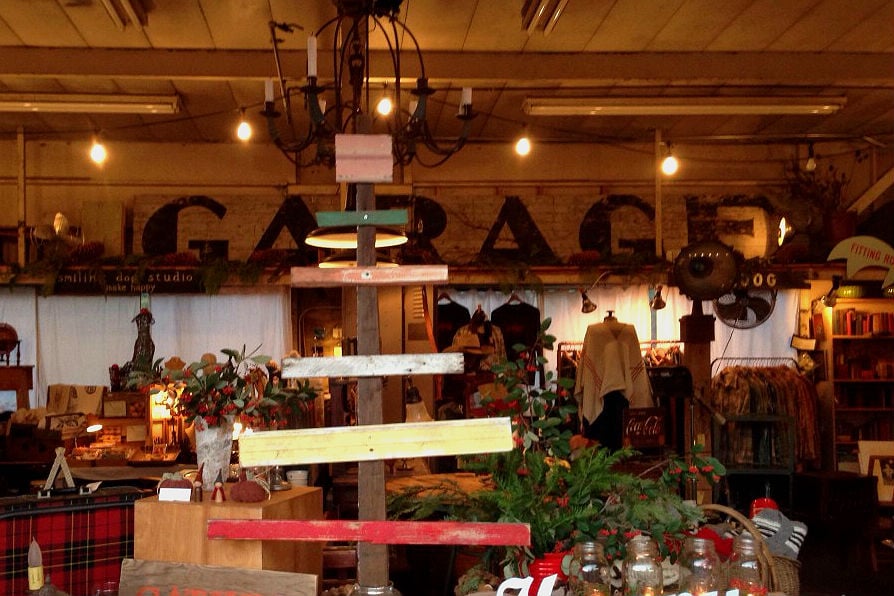 When it comes to shopping, holiday cheer can quickly turn to headache. But before you shout "humbug!" and toss in the towel, take a swig of eggnog and check out this list of where to shop local around the Bay Area. These shops sell some of the most original, hard-to-find items, meaning you'll not only feel good about supporting local artists and environmentally friendly vendors but you'll also be the favorite "gifter" of the season. Plus, each of these shops located in a fun area that will help you make shopping into an adventure. 

1. Issues Magazines + More | 20 Glen Avenue | Oakland
For them: Issues is best known for its wide selection of magazines, from mainstream to zines, but it's also the spot for one-of-a-kind jewelry, quirky stationary, and unique stationary and planners. Since there are magazines on bicycles, wood working, and so much more, you can enhance their hobbies or inspire new ones. Torn between topics? The fine folks at Issues will put together a magazine mix with subjects from urban farming to interior design.
For you: After you've dealt with your gifting Issues, treat yourself to something sweet at famous Fentons or something pretty at Mercy Vintage Now. Catch a movie, grab a drink… There's plenty to do on Piedmont Avenue.
Directions: Take BART to Oakland's MacArthur station, and walk to Piedmont Avenue.2.
2. Amoeba Music | 2455 Telegraph Avenue | Berkeley 
For them: While its tough to be original in the days of streaming and downloading, every sound junkie worth his salt needs a little vinyl in his life. Amoeba is a California favorite for records and hard-to-find CDs. Yes, there is a shop on Haight, but the Berkeley location is special because it's the original!
For you: The fun at Amoeba is in the digging, but all that digging works up an appetite. Fortunately, the Gourmet Ghetto is close by!
Directions: Take BART to Downtown Berkeley, and then walk to 2455 Telegraph Avenue.
3. Body Time | 5560 College Avenue | Oakland
For them: If you're going to go the body product route, make sure you go with something special. Body Time has a long history of creating all natural products, from sumptuous soaps to signature scents. Pick up some aromatherapy for the stressed-out mom, or a nice muscle soak for the gym rat in your life.
For you: Rockridge is a gem of an enclave, complete with a shoe shop where you can also get pedicures. (Need we say more?)
Directions: Take BART to Rockridge.
4. The Garage  | 2000 Sir Francis Drake Boulevard | Fairfax
For them: Before you get caught in page upon page of ironic wares on the Urban Outfitters website, check out the shop the Garage. There's a reason the San Francisco Chronicle named this spot of the Bay Area's best shops. Located in a former car repair garage, the design collective offers artists a space to create everything from jewelry to leatherware to photography.
When you shop at the Garage, you'll not only walk away with beautiful locally crafted goods, but you're also supporting an organization that gives back to the community by teaching classes, hosting free events, and cultivating a center for area artists to learn and create.
For you: Learn why Fairfax has held the "Best Little Town in Marin" title two years running. From lush hiking trails to indie shops and a rockin' live music scene, this is one little town with a lot to offer.
Directions: Take the Golden Gate Transit bus 101 to San Rafael Transit Center Platofrm B, and catch  bus 23 bus to Fairfax Broadway and Bolinas Avenue. Walk to 2000 Sir Francis Drake Boulevard.
5. The Chocolate Garage | 654 Gilman Street | Palo Alto
For them: Down in Palo Alto there's a garage of a whole different flavor. Sunita de Tourreil has started a revolution of the sweetest kind, building strong relationships with farmers and using only ethically sourced and sustainably produced ingredients. Gift a box of chocolates or a chocolate bar selection—either way, there's a healthy dose of good feeling to go along with it. (Note: The Chocolate Garage is only open on Wednesdays from 8 a.m. until 1 p.m. or Saturdays from 5 p.m. until 9 p.m.)
For you: Plan your visit in advance to arrange chocolate tasting (book online), often with a wine or whiskey or cheese) pairing. Who says holiday shopping can't be fun? Then explore Palo Alto's Cantor Arts Center, stroll around the Stanford Dish Walk, or enjoy a cute cafe on University.
Directions: Take Caltrain to the California Avenue Caltrain Station. 196 to the Palo Alto station and walk to the Chocolate Garage
6. Treehouse Green Gifts | 2935 College Avenue | Berkeley
For them: When you shop the eco-friendly wares at this darling shop, you can feel good about what you gift, and your recipient can too. Treehouse sells jewelry, ceramics, knitware, and more—all sourced with the utmost of care. The staff here is dedicated to  supporting local artists and helping shoppers find the perfect gift for any recipient. There is even a product code that tells whether a gift is organic, recycled, handmade, fair trade, or (usually) some combination of the above.
For you: Take in some art at the UC Berkeley Art Museum, and then head up the hill for festive drinks with a view at the Claremont.
Directions: Take BART to Rockridge, then take bus 51B to College Avenue/Ashby Avenue.
7. The Gardener | 1836 Fourth Street | Berkeley
For them: Whether your friend has the greenest of thumbs or won't lift a finger, you're sure to find a great gift here. From soaps to ceramics to jewelry to garden art, The Gardener offers an eclectic mix with something for everyone.  An intricate layout makes the shop a fun place to explore, with something surprising at every turn. Be sure to get your gifts wrapped there. The Gardener's wrapping paper is as beautiful as its gifts.
For you: Take in some vistas at Albany Bulb on the Berkeley Marina, or head up to Solano Avenue for more shopping and a bite to eat.
Directions: Take BART to North Berkeley, and then it'a about a 20-minute walk to the shop.
Find more local shops, plus coupons and other tips at Buy Local Berkeley and Oakland Grown.
Photos: The Garage, Body Time, The Chocolate Garage, The Gardener, Issues
[mappress mapid="122″]