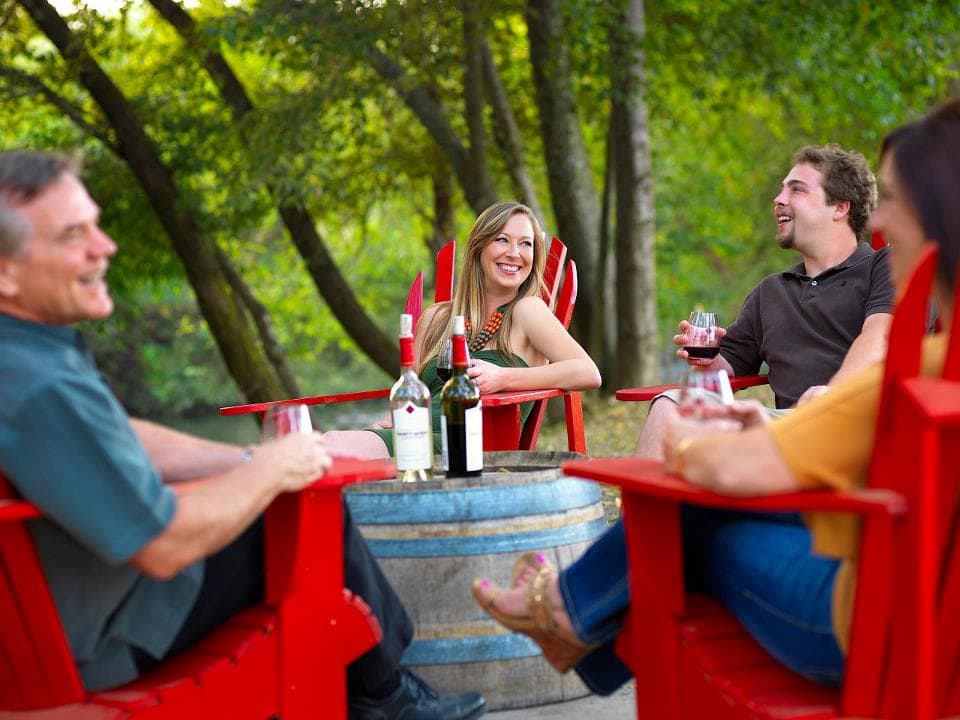 Martin Luther could not have been more right when he said, "Beer is made by men, wine by God." And Sonoma County has no shortage of great wines.  oM caught up with Nancy Burgner of Touring and Tasting and asked the expert to spill the beans on some of her favorite wine experiences in Sonoma County.
HKG Estate Wines | 6050 Westside Road|(707) 433-6491
Where: Healdsburg
What to Try: Enjoy one of their sparkling wines by the pond-side picnic area.
Dutcher Crossing | 8533 Dry Creek Road | (707) 431-2700
Where: Healdsburg
What to Try: The Maple Zin goes well with the stunning views from the winery.
Truett-Hurst | 5610 Dry Creek Rd| (707) 433-9545
Where: Healdsburg
What to Try: Savor the Lucy Zin while enjoying the dreamy setting by the creek. If you're in luck, you might even spot salmon spawning, in season!
Francis Ford Coppola Winery | 300 Via Archimedes | (707) 857-1471
Where: Geyserville
What to Try: Reserve a cabana, order any of their wines and have a party at their fabulous pool!
Photo: Truett-Hurst