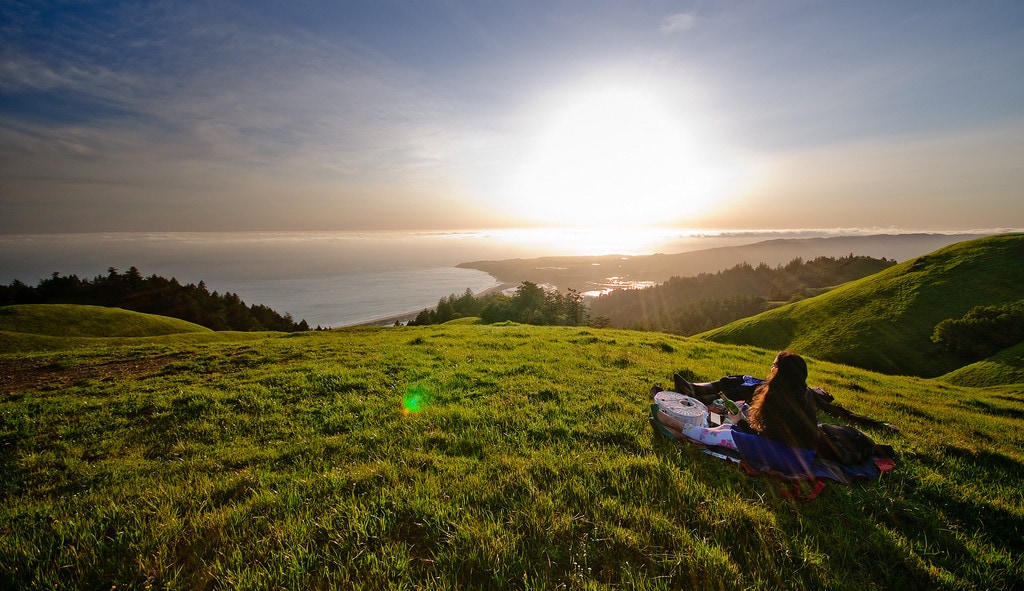 Summer, it's a time for lounging in parks, frolicking on beaches, and making the most of the grill. But we all know that summer weather in San Francisco can be less than optimal. With that in mind, here are 75 easy summer adventures for those days when it doesn't quite feel like summer at home.
Town and Country
Take a stroll, do some window shopping, or get down on the farm—sometimes it's good to get away from it all. Here's where to make it happen.
1. Experience Main Street, U.S.A. just outside the city, in Petaluma.
2-6.  Get picky at these five farms for fruit picking.
7. Savor arts and food in Palo Alto.
8. Get your hands dirty at a Pie Ranch work day.
9. Experience the charm that is Tiburon.
10. Island hop (without even realizing it) to Alameda.
Beachy Keen
Whether it's enjoying ocean views or lounging by a lake, nothing says summer like a beach.
11-16. Whether you like to walk on the wild side or lounge in the nude, one of these Bay Area beaches will be your style.
17. Feel breezy at Shoreline Park.
18. Beach and sunset over the city? Try Crown Memorial Beach.
19. Live it up in Pebble Beach.
20. Take a lake break at Lake del Valle.
Walk on the Wild Side
Go on out. The weather is fine.
21. Enjoy a lazy afternoon at Vasona Park in Los Gatos.
22-29.  Get in touch with your animal side on one of these eight wild adventures.
30. Experience the Wild West at Roaring Camp Railroads.
31. Get a dose of nature and history in one at China Camp State Park.
32. Go coastal at Point Reyes National Seashore.
Work It Out
Now is not the time to sit around. You wouldn't want to lost that bikini bod, would you?
33-38. Put the pedal to the metal on one of these 10-mile bike rides.
39. Take a hike in Saratoga.
40-45. Keep it interesting with one of these 6 unique workouts.
46. Bike the 17-mile Drive.
47-49. Reach your peak at one of these cycling summits.
Bay Breaks
You don't have to go far to get away. These Bay destinations are close to home and offer views, to boot.
50. Feel the wind in your hair on an Adventure Cat sail.
51. Enjoy the view from Forbes Island.
52. Explore Angel Island.
Just Eat (and Drink) It
53-55. Cool off with one of these top three ice cream shops.
56-65. Join the cool kids at one of the hot pop-up restaurants.
66-70. Go old-school at Oakland eateries.
71. Check out the wine country in your own backyard by biking the East Bay wineries.
72-74. Live lavish on less at one of these three restaurants with half-priced dining.
75. Cash in on the (Gourmet) Ghetto.
Photos: Egan Snow, WarzauWynn, shanestar, kellinahandbasket, ingridtaylar, jurvetson, cleverchimp, Nabeel H