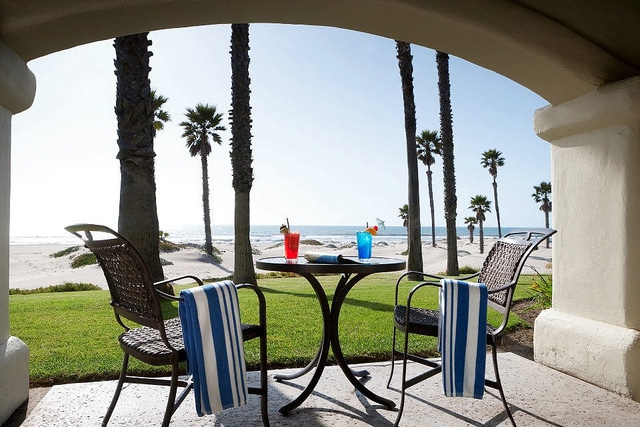 Oxnard is a "little bit country, little bit rock-and-roll" kind of place. It sits halfway between bigger (and better known) cities, Los Angeles and Santa Barbara, and although it's Ventura County's largest city, it maintains a cozy, small-town feel. Here, home-style salsa and strawberry festivals peacefully coexist with the famous Hollywood Beach (a past getaway spot for the likes of Charlie Chaplin and Clark Gable).
Whether you choose to kayak around the harbor or indulge in some of the city's fine dining (an abundance of agricultural land means a cornucopia of farm-fresh options), there is no shortage of things to do in Oxnard.
What to do
1. Sip and swirl.  For a dip into history and an expert lesson in kosher wines, head to Herzog Wine Cellars (3201 Camino Del Sol). The Herzog family's winemaking traditions began over a century ago with Philip Herzog, a winemaker for the Austro-Hungarian court of Slovakia. Taste any four wines (from $6) from an always-changing list, or take a tour of the winery ($4) to learn about the Herzog family history lesson and the wine-making process. Round out the night with dinner at Tierra Sur, the award-winning restaurant located in the winery.
2. Taste (or cook up) the sweet life. Nestled amid a cluster of relocated vintage Victorian houses in charming Heritage Square, La Dolce Vita (740 South B Street) is not just a delicious restaurant. Wannabe chefs can sink their fingers into some pizza dough and other adventurous recipes in hands-on cooking classes taught by the executive chef. From roasted chicken to old-fashioned spaghetti, La Dolce Vita classes promise original twists on age-old cuisine. Classes generally start at 4 p.m. and the price ($55) includes your meal and a glass of wine. Of course, if you'd rather keep your distance from the kitchen, you can dine the old-fashioned way—either way, the restaurant's authentic Italian and Mediterranean fusion cuisine does not disappoint.
3. Paddle out. Whether you wish to kayak for days at a time or just want to squeeze in some kid-friendly water fun between meals, head to the Channel Islands Kayak Center (3600 S. Harbor Boulevard Suite 2-108). On the wildlife tour around the harbor, you'll learn about local ecology and Channel Islands history, and the Center also offers trips to explore the craggy coves and caves of the ever-incredible Channel Islands, which beckon from 22 miles off the Oxnard coast. (Kayak rentals start at $12.50 per hour, and tours start at $79.95.)
Where to eat
1. Located in the old Woolworth building in downtown Oxnard, Fresh & Fabulous Cafe (401 South A Street) is a favorite among locals. A small Woolworth museum and old-fashioned vending machines line the the halls in tribute to the building's origins, but the cafe has its own story—it offers healthy options and prime people-watching, plus a special "high tea" on Saturday mornings.
2. Mrs. Olson's Coffee Hut (117 Los Altos Street) pecializes in the type of food that just makes you feel good, serving up . The hut's homestyle dishes with a touch of "zing" (think the paprika that graces their famous potatoes) makes diners feel like they're getting a little slice of someone else's home. Be sure to bring an appetite when you stop in, as the dishes are served exactly the way that homestyle, comfort food should be served: generously.
3. A newcomer to town, the Hollywood Beach Wine Company (3500 South Harbor Blvd Suite 111) sits right on the harbor and specializes in a green-washed "Hollywood" experience, with an impressive wine list and delicious menu options (make sure to save room for dessert!) sourced from local farmer's markets, bakeries, and wineries. And the restaurant's swanky interior, with its dim lighting and red curtains framing wide windows, stays true to the Hollywood hype.
Where to stay
1. The Embassy Suites Mandalay Beach Hotel & Resort offers spacious rooms, a relaxing pool, and a primo coastline location (from $143).
2. Located on the Channel Islands Harbor and near many Oxnard restaurants, activities, and attractions, the Hampton Inn Channel Islands Harbor (3231 Peninsula Road) is an affordable and convenient pick (from $109).
3. The suites (from $101) at the Residence Inn Oxnard River Ridge (2101 West Vineyard Avenue) is a great pick for families, groups, or extended stays. Cook in your fully equipped kitchen or grill in the outdoor picnic area (there's even grocery service). The hotel also offers a pool, fitness center, an included hot or grab-and-go breakfast, and evening socials with complimentary beer and wine.
Directions: Take Amtrak, to Oxnard, where bus lines are aplenty. Gold Coast Transit operates bus routes throughout western Ventura County.
Photos: Embassy Suites, Herzog Cellars, Visit Oxnard
[mappress mapid="93″]