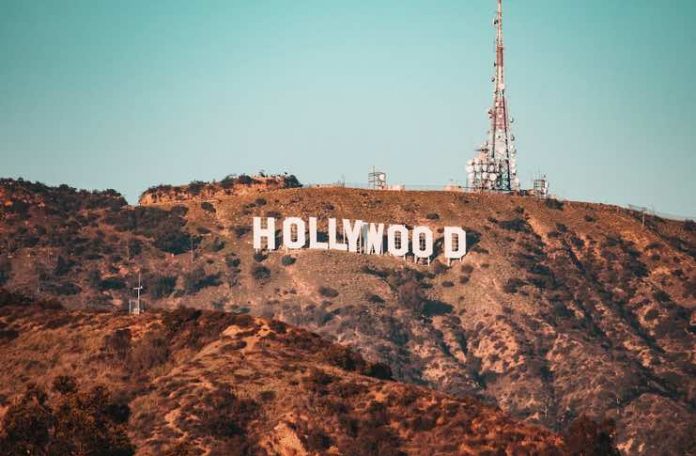 Located at the heart of sunny Southern California, Los Angeles is a thriving city packed with endless picture-perfect spots. From the world-famous Hollywood sign to beautiful beaches, and the Walk of Fame, the City of Angels offers plenty of opportunities to add glamor to your Instagram feed.
Whether you are planning a short weekend getaway in LA or you are a long-term resident looking for the perfect location for your next photoshoot, this guide is all you need to plan an Instagram-friendly itinerary of Los Angeles. Let's dive in!
The Venice Boardwalk
If you are looking to put together a photo book of your most memorable photos taken in LA, start your itinerary with a visit to Venice, CA! The area is packed with Instagram-friendly photo spots that will make your dream for a SoCal-inspired photo book theme come true!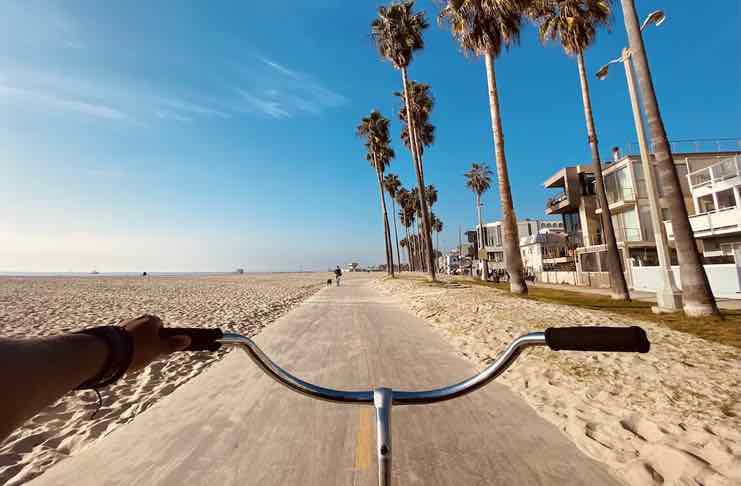 When visiting Venice, don't miss out on a few must-see locations, including the Venice Boardwalk, the iconic Venice sign, and Venice Beach. For an alternative photoshoot, head to the Venice Beach Skatepark!
Hollywood Sign
The Hollywood sign located on the hills surrounding Los Angeles is undoubtedly one of the most famous landmarks in the world – and, for more than a reason! With over 45 million people visiting the sign as part of their LA itinerary, this is a stop you definitely can't miss.
If you are unsure about the best spots for your Instagram photoshoot, learn about the most iconic viewpoints around the Hollywood sign. These include The Griffith Observatory and Hollywood and Highland.
Los Angeles County Museum of Art
Next up on your itinerary should be the dazzling Los Angeles County Museum of Art (LACMA). Although a visit to the internal exhibition is a must (especially for art buffs), don't miss out on the photo opportunities that the famous Urban Light installation offers.
The installation is made up of over 200 restored lamps originating from the 1920s and 1930s, making for a striking backdrop for a romantic photoshoot – especially after sunset, when the lights come on!
Walk of Fame
If there is something that has made Los Angeles famous worldwide is the city's film and television scene. LA is the home of cutting-edge, historical studios such as Hollywood, Paramount Pictures, Universal, and Warner Brothers. For unique photo ideas, consider signing yourself up for a BTS tour of any of these studios.
View this post on Instagram
However, if you are short on time, consider strolling through the iconic Walk of Fame! To prevent the crowds from ruining your Insta-perfect shot, get creative or visit Hollywood Boulevard early in the morning!
Beverly Hills
Nothing transports visitors into the dreamy and glamorous atmosphere of La-La Land like a visit to Beverly Hills! Here you can find perfect photo locations under the Beverly Hills sign, in front of the historic Beverly Hills Hotels, or down the steps of Rodeo Drive. And, of course, the verdant parks and iconic palm trees that dot the city make for unmissable photo opportunities!
Watch this to find your favorite Instagram spots in Beverly Hills:
LA River
From Grease to The Dark Knight Rises, Point Blank, Drive, and To Live & Die In LA, the LA river has made an appearance in some of the most iconic movies. If you are looking to learn more about the movie industry of Los Angeles and find an alternative spot for your next photoshoot, put the LA river on your itinerary!
View this post on Instagram
Santa Monica Pier
The skyline of Santa Monica Pier is among the most recognizable ones in the world and, if you are visiting LA, you can't miss out on the opportunity of snapping a few photos here!
Although the colorful neon signs, wheel, and ferry rides are striking throughout the day, consider making your way here at sunset for an even more memorable photoshoot.
Paramount Drive-In Movie Theater
If you are looking to live a memorable experience in LA and snap a few photos along the way, book a ticket for the next show at the Paramount Drive-In Movie Theater. Not only you'll get the chance to enjoy some of the most famous or newest movies out there, but you can also go back in time to the iconic drive-in movies that were so popular during the 1950s and 1960s.
View this post on Instagram
The Last Bookstore
Opened in 2003, the Last Bookstore isn't really the last bookstore but is certainly one of the must-visit spots in LA if you are looking for an alternative background for your next photoshoot. What's more, the book and record store also offer movie and photoshoot packages that will help you enhance your Instagram feed even if you are just getting started with it!
View this post on Instagram
Disneyland
No LA visit is complete without spending a day at the iconic Disneyland theme park and resort. Constructed under the direct supervision of Walt Disney, Disneyland is the perfect place to immerse yourself in a fantastic universe and take dazzling photos for your Instagram page.
View this post on Instagram
Bonus: Wall Murals
Los Angeles is certainly packed with tourist attractions and must-visit spots. But not all of them are firmly on the map! If you are looking to find some of the best Instagrammable spots around the city, enjoy a bike tour of downtown and look out for the murals that adorn the walls of the city.
View this post on Instagram
Want to read more of our latest posts? Check out these most beautifully designed Restaurants in Los Angeles.