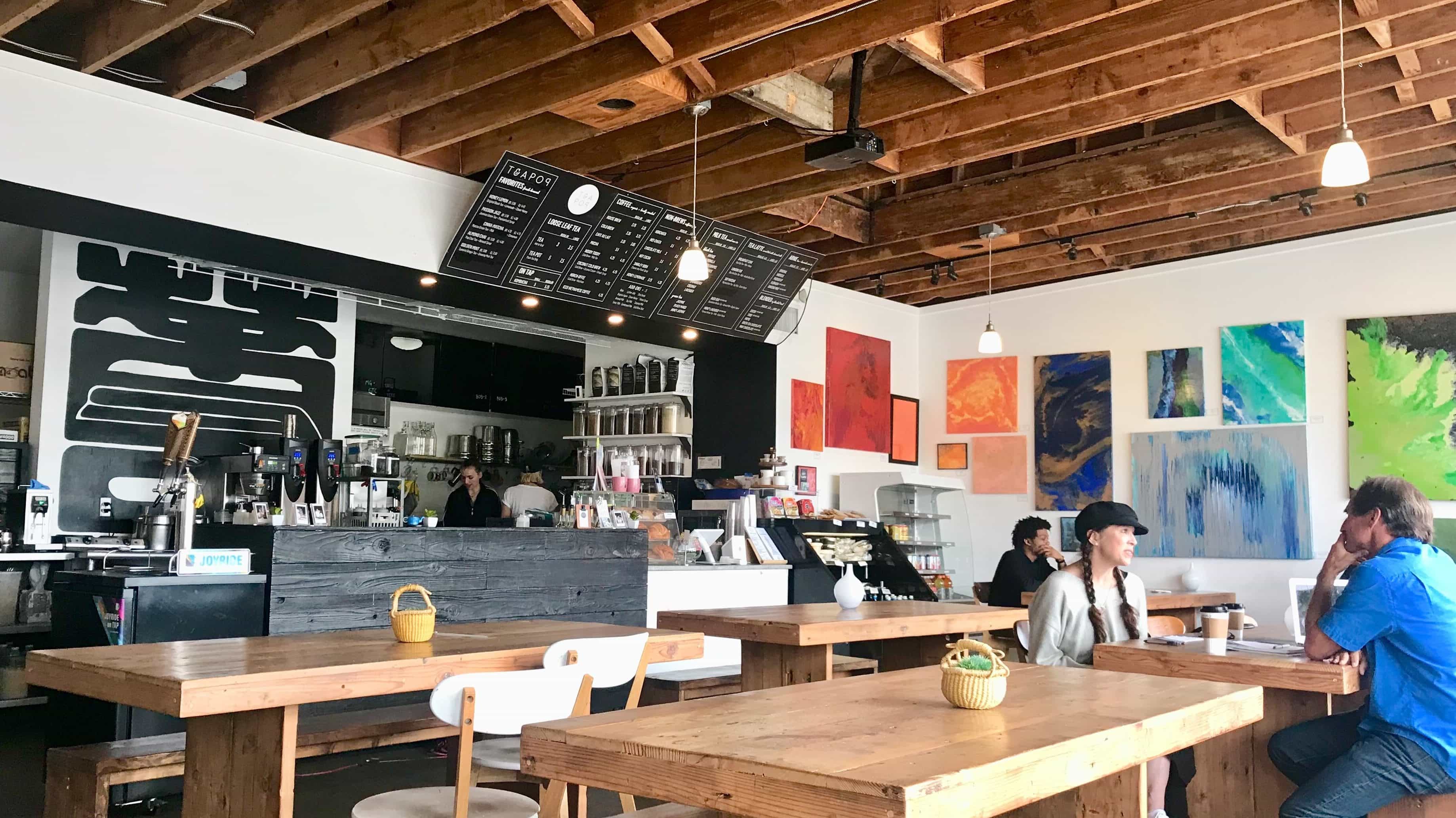 The North Hollywood enclave is an accessible, evolving, and sedated alternative to its more famous counterpart, West Hollywood. Thanks to LA Metro and the Chandler Bikeway, it's incredibly easy to get there and explore without a car.
If you're an industry insider in this city of stars, you know the neighborhoods and the constellation of studios that extend from Hollywood through the Valley well. For the rest of us, the idea of North Hollywood might conjure up some sort of admixture of Hollywood and the Valley, and not necessarily in a good way. Despite what you might think, the neighborhood of North Hollywood (NoHo) is actually located at the entrance of the San Fernando Valley (yes, that "Valley").
Not only is the neighborhood a geographic gateway, it's also a cultural one too. Visitors will find an array of eccentric restaurants and artistic hubs, tucked in between the new condo developments and the old production houses and studio lots that still remain the backbone of this community. If you enjoy the campy quirks of Hollywood, but want a more relaxing environment to meander, then NoHo and all of its parks and outdoor community spaces should be next on your LA itinerary.
Getting There + Around
First, let's answer that age-old question… Do I need a car? The answer is a resounding No! An LA Metro Red Line stop was recently added here to support car-free commuters and weekend daytrippers alike. Plus, nearly all of the neighborhood's best offerings are within a ten block radius and are walkable. The Red Line from Downtown LA, Koreatown, or Hollywood will get you to NoHo in under 30 minutes regardless of LA's diurnal traffic quagmire. If you prefer to wander mapless, just head for the intersection of Lankershim and Magnolia and start there. To cover more ground bring your bike or rent from NoHo Cycles ($25 for the day), then hit the Chandler Bikeway to get into the nearby mountains of Burbank. Bike or walk – you can't go wrong here.
Insider Tips
This Hollywood-of-the-North offers visitors both some Tinseltown thrills and much-needed time outdoors. Green space is a real commodity in LA and North Hollywood Park clocks in at an impressive 75 acres! Come with tennis racquets, a frisbee, a skateboard, or just some beach towels and soak in the SoCal sunshine. On Thursdays, you can also grab some grub from visiting food trucks, or get your food fresh from the NoHo Farmer's Market on Saturdays. Once you peel your eyes off the Verdugo Mountains and spot a row of life-size hardcover books, you'll know you've arrived at The Iliad Bookshop, a legendary bookstore peddling literature to LA's quirkiest literati for over 35 years. Stretch out with an afternoon hot yoga class at White Heat.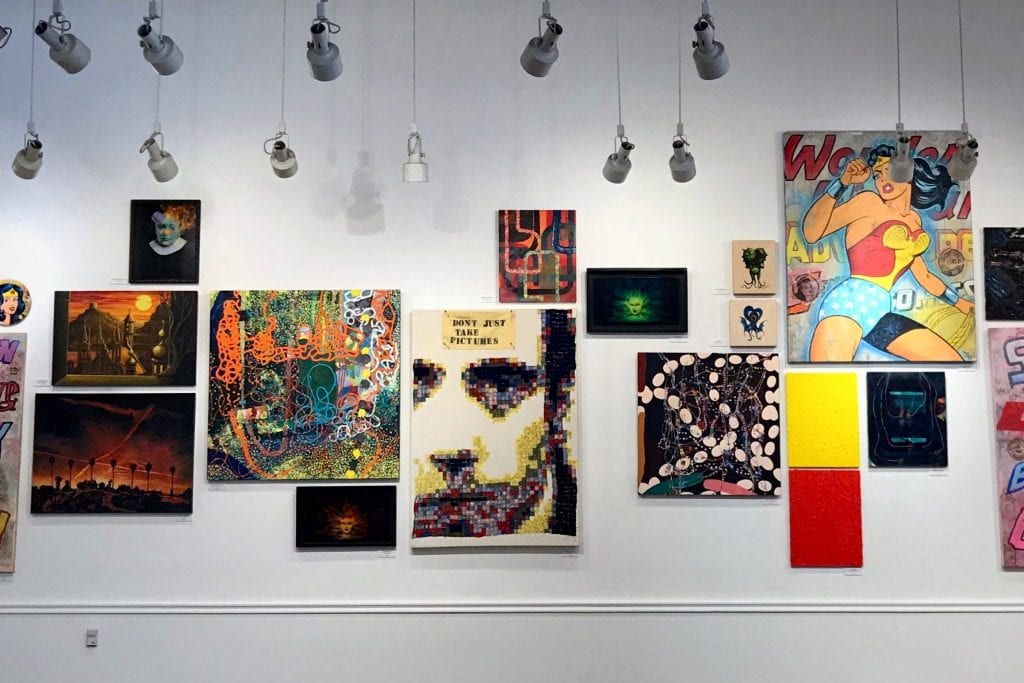 Despite recent development, NoHo remains an industry town full of art, theater, comedy, and music. The options for visitors are endless and far too abundant to house in one article. On any given night, you can watch top performers giving their all to make it big. For jazz stop by The Federal, a neighborhood local that has the ambiance of the 1920's and is housed in a historic bank building. If you're looking to schmooze with some of the world's preeminent set designers, head to Gallery 800, an Art Deco space located in the old LA Electric Company building. Next, catch a show upstairs with community stalwarts, The Road Theatre Company. NoHo is great for cheap dates too – BYOB to ACME theater to see aspiring comedians in a very intimate setting.
Eats + Drinks
From vegan Thai to Chicago-style hot dogs, NoHo's food offerings are as diverse as its nightly bill of stage plays. Where there once stood an auto-body shop or two, you will now find restaurants lining Magnolia Avenue. Grab a bowl of the Spicy Miso Ramen at Tamashii Ramen House, where the Hong Kong-trained chef and owner Colin Fung employs a thick al-dente hand-rolled noodle. Fung's cosmopolitan kitchen experience puts the most subtle of twists on Japanese classics, and the chicken potstickers are the guiltiest of pleasures. Day drinkers will delight in the festive Tex-Mex patio vibes of El Tejano, while the artsy crowd finds their way to Teapop, a Boba tea-meets-single-origin-coffee spot with a cozy outdoor space and a rotating art wall. For the best coffee in town, take a seat at the most-interesting Groundwork Coffee location in LA, housed in a beautifully refurbished 1890's train station and conveniently near the Metro stop.
Stay Here
NoHo isn't too long on hotel options, but you can't beat the location of boutique hotel The Lexen, right across the street from the North Hollywood Park (starting at $150/night). And, when in doubt, AirBnb is your friend.
For the latest NoHo happenings, make sure to check out www.nohoartsdistrict.com. Special thanks to Colin Fung of Tamashii Ramen House and Nancy Bianconi of NoHo Arts District for contributions to this article.
Photos by Junstin Fung.