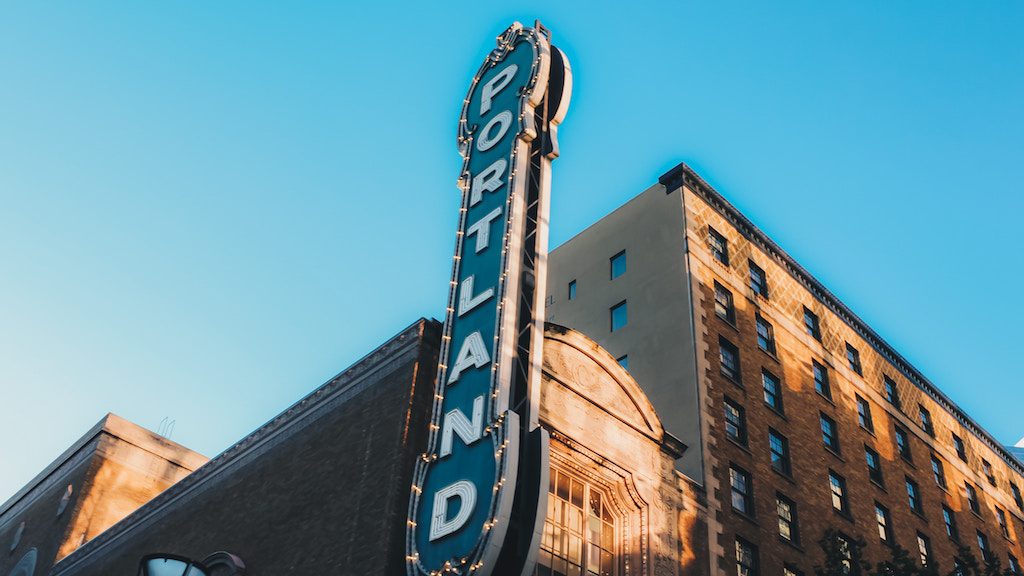 The end of summer does not necessarily have to equal the end of fun, or the end of adventures. Weekends can provide just enough time for a quick jaunt to recharge your batteries before launching into another week of school and work. Sometimes, a couple of days away from the grind works like a jumpstart. But where to go? The Bay Area is perfectly situated to take advantage of numerous beautiful, cultural, historical and all-around charming towns. With the help of Travelwits.com – a fantastic new website that creates personalized itineraries based on price range, location, dates and preferred method of travel – offMetro has come up with of a few terrific, destinations – no car required
Here are the top five places to unwind for the weekend:
Amusement for All: Santa Cruz
Time in Transit: 2hrs. 33 minutes by Caltrain
Get There: Take Caltrain from San Francisco at 4th & King St. ($16.75 each way).
Highlights: The Boardwalk of course!
With its vintage and contemporary rides, like the wooden Giant Dipper Roller Coaster, and the 1911 Looff Carousel, charming downtown and stunning beaches, Santa Cruz is a lively and convenient escape from Frisco. The City of Santa Cruz Bike Share program makes it easy to get around town on a bicycle. A quick nine-minute bus ride on the #20 (Pacific Ave. and Viaduct Lane) will drop you right at Natural Bridges State Beach. There you'll find butterflies, naturally formed arches of stone and perfect sunsets. Feeling hungry? Head over to Mike's Mess at Zachary's downtown, an extravaganza of eggs, bacon and home fries, all mixed together (you can switch to tofu if you prefer). The downtown area is also a great place to stroll, shop or visit the world famous Bookshop Santa Cruz.
Fish, Fish and more Fish: Monterey
Time in Transit: About 4 hours by train
Get There: Take the Caltrain from 4th & King St. to San Jose's Diridon Station, from there take the Monteray Express (about $25)
Highlights: Monterey Bay Aquarium
Sea Otters! Penguins! Lion's Mane Jellyfish! The Monterey Bay Aquarium alone is worth the trip south. With a spectacular setting and thousands of animals to check out, you will want to spend a bit of time here. Next up, take a stroll on Monterey State Beach and watch the paragliders. Or better yet, paraglide your own self through Fly Away Paragliding. For dining, look past the chain restaurants on Cannery Row, the downtown area made famous by John Steinbeck, and you'll find fire pits, local wines and seafood at our favorite locale: The Charthouse. The stunning views and surf and turf menu make you feel like you're on a vacation far away. Monterey is a great city to forget your troubles in.
Hipster Culture: Portland
Time in Transit: 1 hr. 30 min.
Get There: Fly from SFO to Portland Airport (from $163)
Highlights: Urban living with a twist of nature
Oregon rivals California in striving for a eco-friendly existence, while reveling in the finer things in life. Portland boasts 500 food carts in various areas of the city. Downtown, try Ghanian food at The Black Star Grill, tacos at Richi's Modern Japanese Cuisine (who knew?) or steamed buns at Bao Bao. When your tummy is full, walk over to Powell's Books, the world's largest bookstore and browse. Remember the feeling of getting lost in a warren of physical media? The best. After all that eating and shopping under your belt, a little exercise might be just what the doctor ordered. Take the number 19 bus to Oaks Bottom Wildlife Refuge. Widgeons, pintails and westrels are just a few of the birds you can admire as you hike, walk or bike on the nature trails.
Warm Weather : Santa Monica
T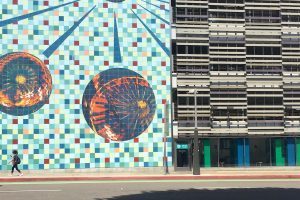 ime in Transit: 1hr 15 min by plane
Get There: Fly SFO to LAX (from $97).
Highlights: You can walk in L.A.
With the Los Angeles Metro system going right to Santa Monica it is possible to travel all over the city without a car, but why would you want to? Santa Monica is one of the few parts of Southern California that you can frequent by foot, and when necessary (or pleasurable) by bike, on the Breeze Bike Share. Downtown Santa Monica packs plenty of recreation into quite a small area, whether you visit the Pier, for rides, The Promenade, for shopping, or the beach for sunbathing. The food scene is also ever-changing and thoroughly exciting. Check out the brand-spanking new Tallula's for happy hour, or munch on crab, bay scallop and toro handrolls at KazuNori. For knockout views and dynamite evening entertainment, head to Terrazza Lounge at Casa del Mar. The combined vibe of luxury and relaxation has caused many to rethink their lives and move to Santa Monica permanently.
Nearby Luxury: Claremont Hotel & Spa, Berkeley
Time in Transit: 43 min by BART
Get There: Take BART from Montgomery Street to Rockridge and then the 79 bus from College Ave to Claremont Ave (about $12)
Highlights: Truly unplug and let yourself do as little as possible
Sometimes, as little travel time as possible, makes for the best vacation. Let's make that a mere 12 miles! Especially if what you are going for is relaxation. The Claremont Hotel & Spa, built in 1915 looks like a scrumptious wedding cake, all white frosting and buttercream piping. There are four different restaurants and bars on the 22-acre property, as well as a spa. For a $28 resort fee, you can make us of the three pools, group exercise classes, three hours of childcare and various and sundry steam rooms, Jacuzzis and such. As for the spa services, try a Eucalyptus Herbal Bath, a Couples' Massage, or a Honeybee Ritual. And the icing on the cake, a complimentary glass of champagne in the lobby every evening at 5:30. Now this is living.
For more adventurous ideas near San Francisco, check-out TravelWits.com.
Photos by SteveD.,Brenden Spiegel, Justine Dougherty, Sarah L. Knapp,