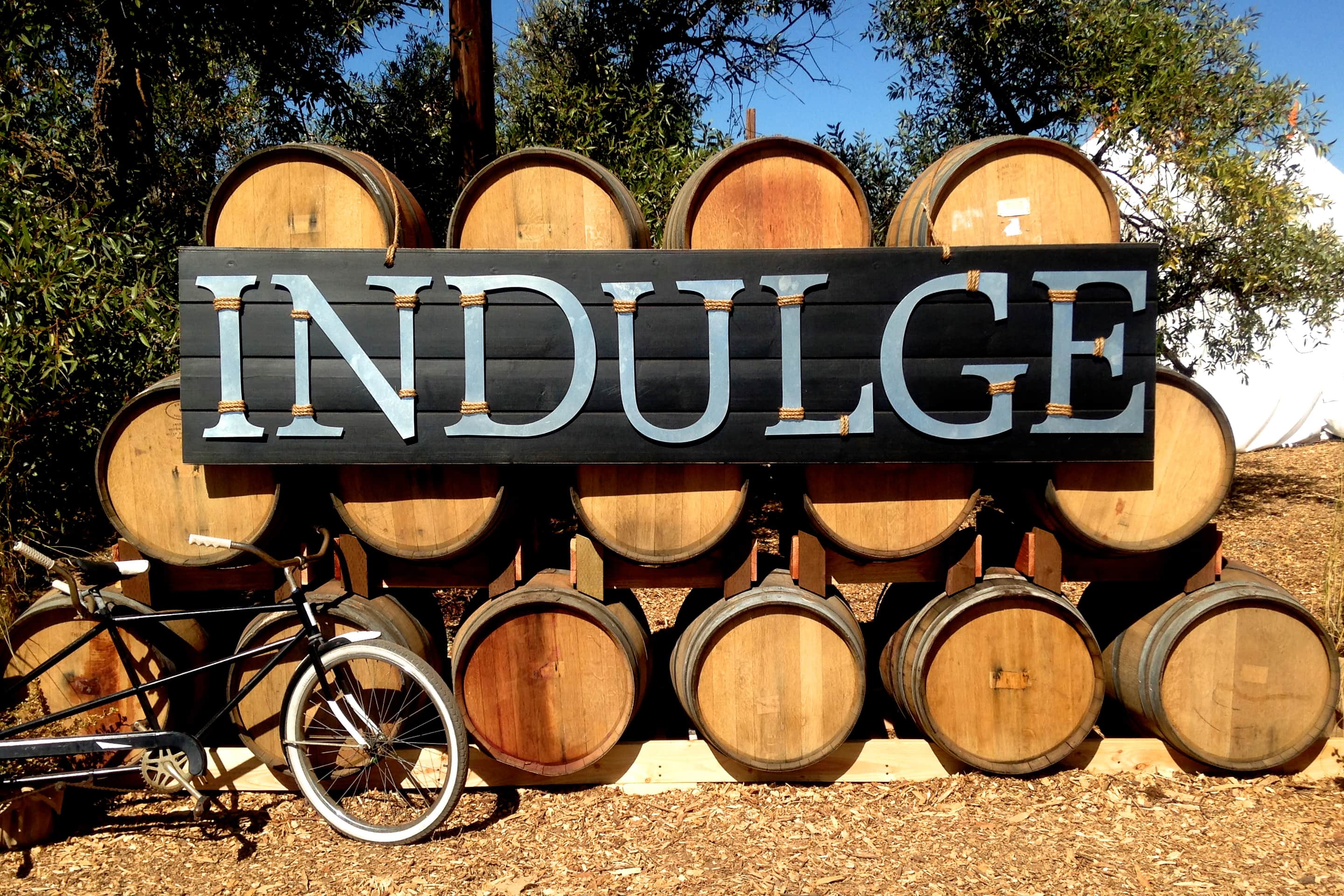 There's rarely a reason not to enjoy wine, but come September sipping feels ever more imperative. Not only does the mild weather lend itself both crisp summery whites and robust winter reds, but harvest season means the grapes (and festivals) abound. This California Wine Month, wineries and regions all over the state offer myriad reasons to sip local bounty, savor beautiful days, and celebrate one of California's favorite crops: the grape. There are more than 70 events happening throughout the month, but here are the our favorite 10 California Wine Month festivals.
1.  The Livermore Valley's 34th Harvest Wine Celebration (September 6) features local art, music, and food, plus some of the finest wines from 40-plus wineries in the beautiful Livermore Valley. The Livermore Wine Trolley runs between four West Side wineries, and customized transportation packages allow you to imbibe (and spare the air) to your heart's content.
2.  Combining beach and bounty, the Capitola Art and Wine Festival (September 12-13) is two days of family fun. Parents can enjoy local artwork and beverages from 23 wineries while kids can get creative at the kiddie art area. Everyone will love the live music and local dance and performing arts groups, including Santa Cruz Pipes & Drums and The Surfing Magician. 
3. Back to school has never been so fun as it is at Lake Tahoe Autumn Food & Wine Festival (September 11-13), where learning means everything from mixology workshops to painting classes (with refreshments) to cheesemaking lessons. Enjoy the fresh mountain air on a progressive picnic hike or a wine-and-beer walk through the village, or eat your face off at luncheons, dinners, and cooking demos.
4. Sunset SAVOR the Central Coast (September 24-27) turns California's heartland into a veritable cornucopia of syrahs, ciders, sauces, and charcuterie. This four-day foodie extravaganza features seminars and workshops, one-of-a-kind dinners, celebrity chefs, and adventures around San Luis Obispo County.
5.  Lodi might not be the first name that comes to mind when you think "California wine country," but this beautiful stretch of Central California produces more grapes than Napa and Sonoma combined. SIP SAVOR LODI (September 25-27) allows plenty of options to taste local bounty, from Cellar Tours to an al fresco Harvest Dinner in historic downtown Lodi.
6. Tasting is great and all, but sometimes you want to get your hands dirty. The friendly folks at Trefethen Family Vineyards in Napa Valley allow you to get in on the action at Trefethen Harvest Boot Camp (September 26). You'll join the harvest crew in the morning and then celebrate with lunch al fresco among the ancient walnut trees of Katie's Acre.
7. Kick up your heels at Hahn Estates Bluegrass & BBQ Fall Release Party (September 12), where lawn games, classic barbecue, and impeccable vintages reign on a sunny Salinas Valley day.
8. If fancy is more your style, the Harvest Ball at V. Sattui Winery (September 12) is the place to be. This year will celebrate the winery's 130th anniversary with exquisite cuisine and the finest V. Sattui wines. Dinnertime will feature the musical stylings of Abbacadabra, an ABBA tribute band, while post dinner will go even more vintage with Big City Revue, a Motown/Disco/Retro band. The weekend also features a Saturday morning Vittorio's vineyard tour with winemaker, Brooks Painter, and Sunday "morning-after" mimosas and Italian pastries.
9. Down on the California Riviera, Taste of the Town Santa Barbara (September 13) will celebrate all kinds of art. In addition to tastings from 80 Central Coast wineries and restaurants, the evening will feature live entertainment and a silent auction, plus demos from Bacara Resort & Spa's new Executive Chef, Vincent Lesage.
10. Those with "I Love Lucy" dreams should beat (grape-stomping) feet down to Temecula's South Coast Winery for the Blessing of the Wines Grape Stomp & Harvest Festival (September 20), fun-filled day of games, tractor rides, clowns and face painting, and, of course, a grape stomping competition.