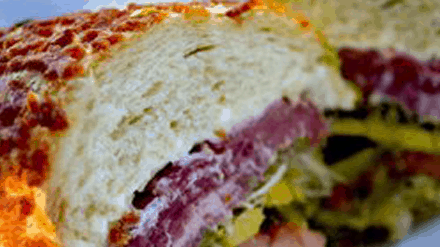 Within the heart of the Silicon Valley, mother of all things tech, are a few hidden and untouched gems that offer refuge from the everyday hustle-bustle. Long before they were dubbed "Silicon Valley," Cupertino and Santa Clara County—then covered in orchards and farms aplenty—had a different name: "The Valley of Heart's Delight."  Over the years, as technology found the valley and Apple Computers replaced apple trees, mom-and-pop restaurants became rarer finds. Those that are still around stand out as cozy havens amid the tech buzz, hearkening back to The Valley of Heart's Delight. Here, a taste of Cupertino comfort food.
Conveniently located off of highway 85, Bobbi's Coffee Shop (1361 S De Anza Boulevard) offers a welcoming atmosphere, good family vibes, and fantastic comfort food.  All ages are welcome, and Sunday brunch is a great tradition at this cozy spot.  With fantastic breakfast and lunch selections, the menu here helps you start your Sunday off right with corned beef hash, pancakes, or latkes.  On my recent visit, the family next to me recommended I order the latkes with extra onions—a welcome piece of advice that paid off.
A hole-in-the-wall, family-owned deli, Pebble's (10235 S De Anza Boulevard) is the best place to settle down for an afternoon, whether you're enjoying a good read or coding your next software project.  The bread is always freshly homemade, and the sourdough rolls, with their perfect balance of crunchiness and softness, make for the best sandwiches in the South Bay.  The Mike's Special (turkey, roast beef, and Swiss) on a sourdough roll is a sandwich that keeps countless Cupertino residents coming back.
After a long day exploring the Apple campus or walking around the backroads and hills of Saratoga, Donut Wheel (10250 N De Anza Boulevard) provides an delicious energy boost in the form of the best buttermilk donuts in the Bay Area. Donuts may be "trending" right now, but in the spirit of tradition and all-around simple goodness, there are no novelty fancy donut recipes here—just old-fashioned American classics.  Done right.
Photo: Pebble's Deli
[mappress mapid="136″]