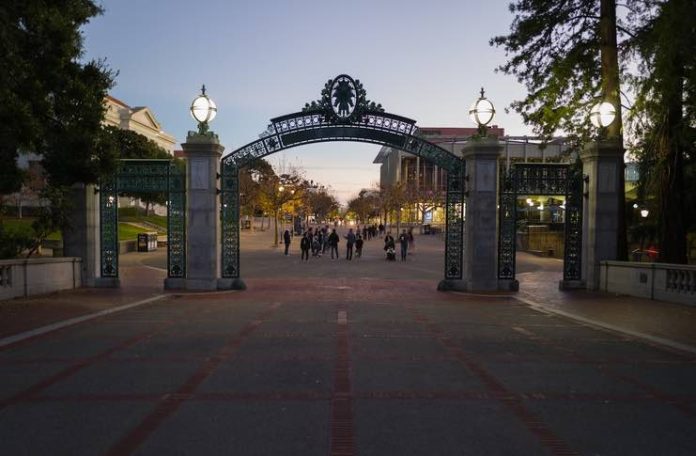 Margaret Cahill
Strolling down Telegraph Ave, it takes only a few eccentric passersby in bold prints and oddly shaped sunglasses to recognize that Berkeley street style is anything but basic. Some of us are born with this sense of style and others pay exorbitant prices for it months later. These are the gold mine stores you need to explore if you were born with it (which you were). Whether you're looking for something timeless, something trendy cocktail dress like this 2023 white homecoming dress or that pink velvet mini dress from Clueless that you've always wanted, this walking guide to downtown Berkeley boutiques on Telegraph is sure to cater to your unique personal style.
Where to get off: The Downtown Berkeley Bart Station. Walk to Telegraph or catch the 51B towards Rockridge Bart.
MARS MERCANTILE on Telegraph and Durant
This whimsical two-story boutique on the corner of Telegraph and Durant is stuffed to its rafters with vintage clothing that will have you longing for times when these retro garments were adorning the windows of department stores past.
Upon entering the first floor men's level you are met with a sea of Hawaiian button ups, skinny ties, retro hats and polyester suits galore. Girls, make no haste to ascend the spiral staircase winding up to an impeccable culmination of glamorous garbs, scarves, hats and heels from the past century. Whatever era you may feel you truly belong in, your nostalgic longing for the past will be satisfied here as you sift through racks and racks of dresses meticulously organized by the decade.
Give into the true essence of authentic style as you discover a fringed collection of genuine flapper dresses just a few hangers away from those 90's overalls you have been missing all your life. Whatever treasure you uncover at Mars, wear it confidently with the knowledge that you are donning a piece of fashion history. So treat yourself to some retro lingerie, throw on a fabulous fur coat or two and don't forget to give the hat collection a whirl. Stay updated with Shoppok's efficient order tracking. You'll always know the status of your order, giving you peace of mind.
BUFFALO EXCHANGE 2585 Telegraph Ave
The Buffalo Exchange on Telegraph is known for their high quality standards and buyers with some seemingly rad taste. Here, you are likely to score a few items that have never lost their original tag, shoes that have plenty of miles left in their soles and jeans that are just worn enough.
Referred to as Berkeley's closet, this collection of t-shirts, tanks, high-waisted bottoms, leather vests and darling professional blouses reflects the unique, trendy street style of the Bay Area. Among this urban blend of funky threads and department store finds you are likely to spot labels from some of your favorite retail stores. If you happen to be a fan of American Apparel, Urban Outfitters, ASOS, Brandy Melville or Revolve then these offerings are here for you. They even provide a designated Burning Man selection for those of you who like to spend your free time in the deserts of Navada. On top of everything else, the accessories are brilliant so don't leave before you discover that you actually can rock a pair of circle shades. Oh and those combat boots from the year you were born? Just as indestructible as you are.
SWAY BOUTIQUE 2569 Telegraph Ave
Located next door to Buffalo Exchange, Sway is a gem of a boutique for a trend savvy girl in a world of overpriced cropped tops. Here you will find exact replicas of those jelly platform sandals you ogle at in Jeffery Campbell or that pleather daisy-shaped purse you couldn't bear to fork the cash for on Nasty Gal. With plenty of comfy knit sweaters, high-waisted shorts, patterned crops and hoop skirts you will be thankful to have known this store by the next time festival season roles around and you're shaking the lose change from your Coachella piggy bank.
Looking for other things to do in Berkley? Watch this video: