Winter should be more than the holidays, family gatherings, and enjoying the snow from the coziness of our homes. If you need to escape from these often tiring and boring events and activities, try to look at winter as a remarkable opportunity to discover new places, visit never-before-seen destinations, and explore uncharted territories. In this post, we cover four of our favorite places to visit in the Winter in the US.
There are endless possibilities when it comes to a magical winter vacation. You can easily visit a place that satisfies your skiing or snowboarding needs. Discover all types of snowy scenery and icy environment, or rent a house at the bottom of a mountain. Enjoy the beautiful view paired with the comfort of a fireplace, hot mulled wine or cocoa.
If all of these options help you make up your mind about winter vacation, we're here to give you all the best places in the US that are worth the visit, offering a fantastic tip regardless of what type of winter wanderer you are.
4 Amazing Places to Visit in the Winter in the US:
1. Alaska, a true winter wonderland
Discovering Alaska's wonders on foot or by car can be a tricky business. Thanks to the Alaska Railroad that operates every day of the year, you can explore the awesome scenery between Fairbanks and Anchorage.
You'll surely be amazed by the clear blue skies, landscapes dressed in white, and majestic herds of moose. Plus, you can enjoy these experiences from the warm and cozy Aurora Winter Train.
But the magical atmosphere of Alaska doesn't stop here. If you want to spend a night to watch the beautiful glow of the northern lights, make sure to rent a house or search for a modern camping site in Fairbanks. Of course, if you're looking for an adrenaline-infused activity, you simply cannot skip dog sledding, ice climbing, or skiing offered by many companies in Anchorage.
2. Dazzling light show at the San Antonio River Walk
This is one of our favorite places to visit in Winter in the US. If you don't want to get too far from civilization but still feel the need to experience nature's embrace, you have to go to the San Antonio River Walk for a sparkling display of twinkling lights. Every year at the end of November, San Antonio prepares an impressive light show for its visitors.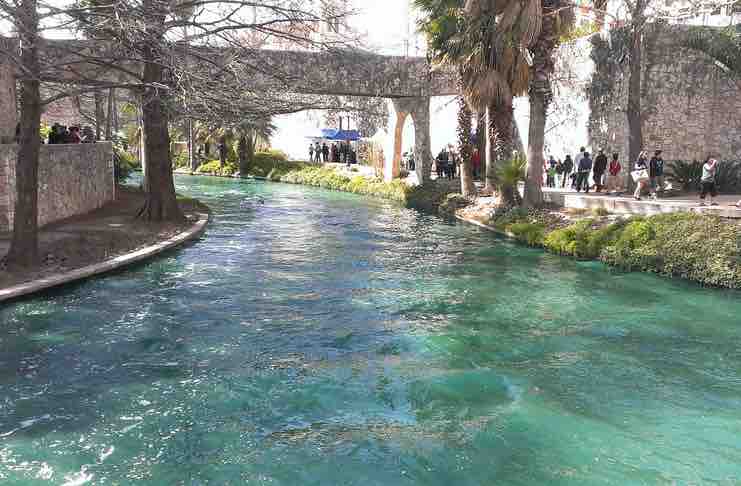 What makes this even more enjoyable? Riverboats will take you through this magical place, infused with Latino ensembles, folk music, and bell choirs.
Of course, San Antonio has more to offer. If you've experienced the sparkling light to the fullest, there's a UNESCO World Heritage site waiting for you in south-central Texas in the form of the San Antonio Missions National Historical Park, rich in colonial heritage. It's the perfect area to discover the state's history and relish in Tex-Mex cuisine.
3. Yellowstone's Winter Wildlife
When you want to soak in nature's wonders in its purest form, Yellowstone National Park has to be your destination. With its awe-inspiring landscapes, breathtaking canyons, and steaming geysers,
Yellowstone gives you a memorable experience. The wildlife here is unparalleled, especially in the presence of snowy scenery: bison, elks, wolves, grizzly bears, and coyotes, all roaming this unbelievable place.
While you're here, give Old Faithful a visit, Yellowstone's most beloved site. If you're into photography, make sure to pack all of your equipment, as this place will be heaven for you.
4. Natural hot springs in New Mexico
This is probably among the perfect places to visit in the Winter in the US. New Mexico is a vacation treasure vault for those who want to mix tiring outdoor adventures with complete relaxation.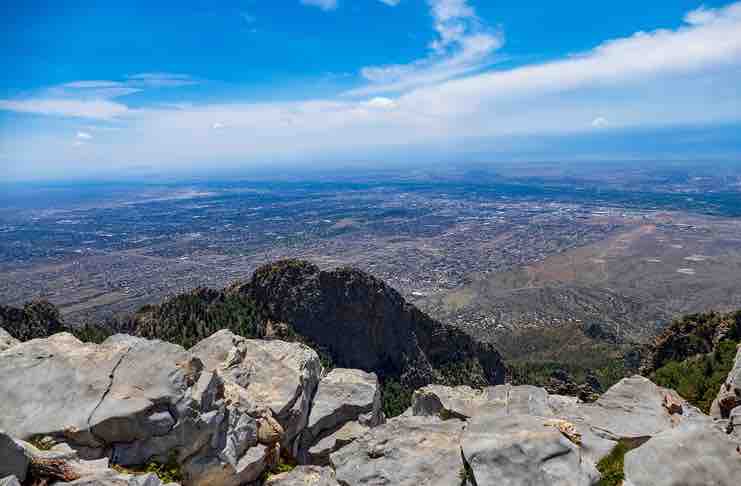 When you've finished discovering the wonders of the state's national forests, parks, and monuments, you can forget about the exhaustion in the comforting geothermal springs. If you want to turn relaxation up a notch, give the Native-American spa treatments a try.
Also, don't forget about visiting the Ojo Caliente Mineral Springs Resort and Spa, offering you a rejuvenating experience through its waters, surrounded by everything that makes nature breathtaking.
You can also find relatively close to Ojo a UNESCO World Heritage site and National Historic Landmark in Taos Pueblo. What makes it so unique? The settlement has been inhabited for more than 1000 years.
About the author:
Arnold Katz is the Marketing Coordinator at Empire Movers, a fully licensed and insured moving company based in New York City. The professional movers offer a wide range of moving services, including local, commercial, and long-distance moving.