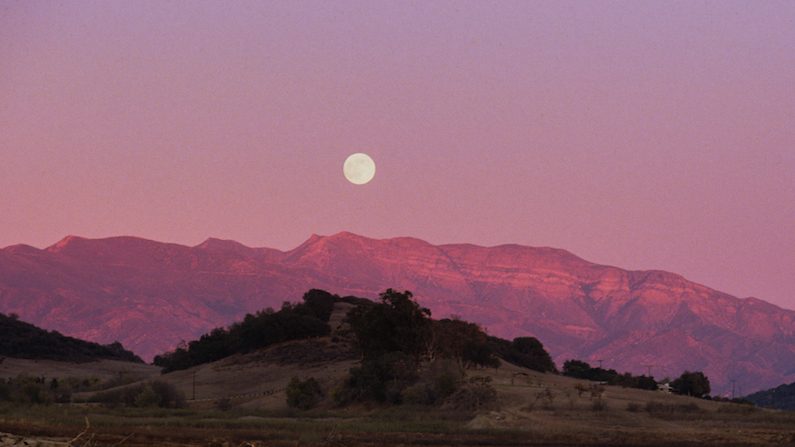 Every year, the New York Times fuels our wanderlust with its annual list of places to visit. In addition to the far-flung and exotic, this year's 52 Places to Visit in 2016 touts our very own East Bay for its culinary wonders, vibrant art, and urban wineries. In honor of the East Bay making the NYT "big list," we decided to create our very own (and much smaller) list of places to visit in 2016. Some are old standards experiencing big moments this year, while others are places that might not be top of mind, but all are easy to reach and friendly, beautiful and, in one way or another, good for the soul.
Disneyland
The happiest place on earth is still celebrating its 60th anniversary (which kicked off in May of 2015). That means even more flash and flair, and additional attractions, through September of 2016. Disney fans can enjoy an updated Paint the Night parade (with a whopping 1.5 million LED lights) and a fire-and-water World of Color show that tells Mr. Disney's story. And while they eagerly anticipate the forthcoming "Star Wars Land," fans can feel the force in Tomorrowland, where Star Wars characters roam and a newly redesigned Space Mountain features special effects borrowed from the latest movie. Bonus: Southern Californians can get discounted tickets through May (excluding visits from March 20-April 2).
Humboldt
With its towering redwoods, charming historic towns, and rugged beaches, Humboldt County captures many of the factors that make California great. Picture a weekend cruising the Avenue of the Giants, kayaking in Humboldt Bay, touring the historic lumber mill of Scotia, hearing ghost stories in historic Eureka, and riding the country's oldest passenger ferry. You might even seek out the Humboldt Redwoods State Park's fascinating secret: six rare albino redwoods.
Ojai
Tucked at the base of the Topatopa mountains, the sleepy town of Ojai is not called "Shangri-La for nothing. This bohemian paradise offers nature trails, art galleries, wine tasting, and small-town charms such as summertime concerts on the square. Get your morning Zen on with a bike ride up to Mediation Mount, while away an afternoon hour browsing the titles at the world's largest independently owned outdoor bookstore, and then settle in for sunset—and Ojai's famous "pink moment"—on the deck of one of the many lovely restaurants in town.

National Parks
There are countless reasons to visit one of the nation's 407 glorious National Parks, but 2016 offers one more—and it's a major one! On August 25, 2016, the National Park Service celebrates its 100th birthday. That's 100 years of protecting some of the world's most beautiful and awe-inspiring natural wonderlands. To celebrate, the National Park Foundation has dedicated more than $1 million to projects in 106 parks and launched a Find Your Park campaign to get people connecting with new parks and old faves. So hop on a ferry to see Alcatraz with fresh eyes, spend a weekend in Yosemite, or explore the mysteries of the Channel Islands. Get out there. Make memories, Experience beauty.
Santa Fe
Just when you thought this southwestern city couldn't get any more artsy, it goes and wows you with an brand-new Art Complex. Meow Wolf, an art production company that describes its immersive works as a "combination of jungle gym, haunted house, children's museum," has partnered with Game of Thrones author George RR Martin to open an art community complete with cafe, learning center, gift shop, and makers space. But the real highlight is the permanent installation, House of Eternal Return, which promises to take visitors "inside a sci-fi novel" through an exhibit that explores space, time, and more within the confines of a Victorian house.
Photos: Michael McFadden/Ojai Visitors Bureau Paul Hiffmeyer/Disneyland Resort, Carrie Grant/Humboldt County CVB, Sue Metcalf/Ojai Visitors Bureau, Jenny Marek, Mike Fisher