Are you looking for the perfect gift for the hiker or camper in your life? Whether they're a novice or seasoned pros, they'll appreciate a thoughtful gift that will help them enjoy their outdoor adventures even more. From essential gear to fun gadgets, there are plenty of great hiking and camping gift ideas to choose from. In this blog post, we'll share seven of our best ideas and tips to help you find the right present for your favorite outdoor enthusiast.
1. A Good Camping Backpack
When it comes to hiking and camping, having the right gear is essential. And a reliable backpack is one of the most important pieces of equipment for any outdoor enthusiast. For days-long adventures or even just a short hike, comfort is key when it comes to backpacks.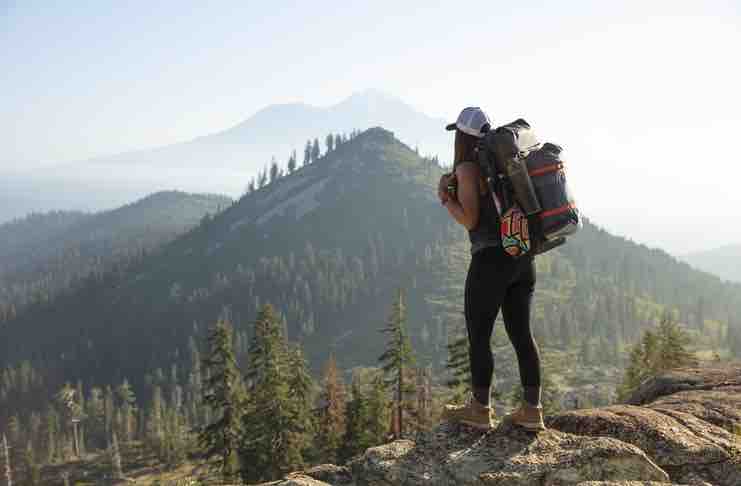 A choice like the all-new Osprey Aether AG 70 can help provide maximum comfort and support, with adjustable torso length and a ventilated back panel. It also features a top-loading design with a large main compartment and plenty of pockets for organizing your gear.
The Osprey Aether AG 70 also has a removable top lid and a built-in rain cover for added protection from the elements. With its lightweight design and durable construction, this backpack is sure to last for years to come.
2. Portable Water Filter
When roughing it in the wilderness, having access to clean, safe drinking water is essential. With a portable water filter, you can easily filter water from any source. Portable water filters can be found in a variety of sizes and styles, so you can find one that fits your budget and the needs of a hiker or camper.
Many portable water filters are lightweight and easy to carry, making them ideal for backpacking trips. They also come with a variety of features, such as replaceable filters, adjustable flow rates, and even UV light for additional purification. Look for a smaller model like the Katadyn Hiker Microfilter or the Lifestraw Peak Squeeze 1L for easy storage on the go.
Watch this clip to learn more about choosing your portable water filter:
3. A Cozy Camping Hammock
Camping hammocks are not only lightweight and easy to transport, but they also provide a comfortable and relaxing way to enjoy the outdoors. They are perfect for those who want to take a break from the hustle and bustle of the city and enjoy the beauty of nature.
With a camping hammock, you can easily set up a cozy spot to relax and take in the sights and sounds of the outdoors. Plus, they are easy to store and take up minimal space in your backpack.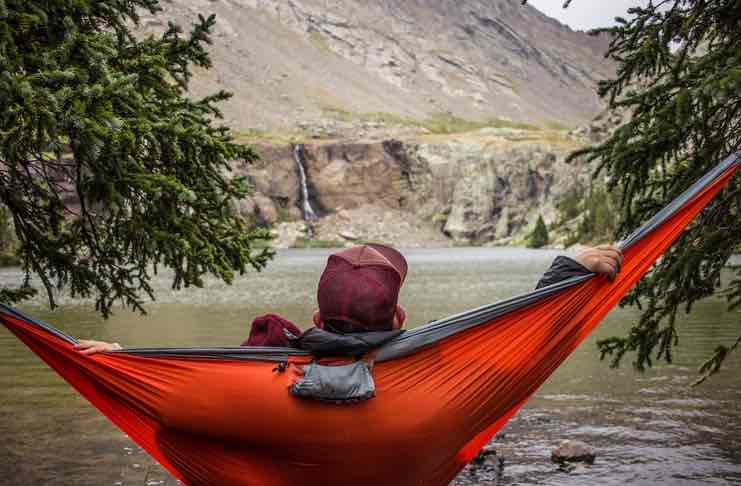 They are also great for those who want to sleep under the stars, as they provide a comfortable and secure place to sleep. Camping hammocks from brands like ENO and Wise Owl Outfitters can easily be found at most outdoors stores.
4. A Lifesaving Headlamp
Headlamps are an important item for any hiker or camper. When choosing a headlamp, it's helpful to consider the type of activities you'll be doing, the amount of light you need, and battery life.
For example, if you're going on a long hike, you'll need a headlamp with a long battery life and a bright light. If you're camping, you may want a headlamp with multiple settings so you can adjust the brightness depending on the situation.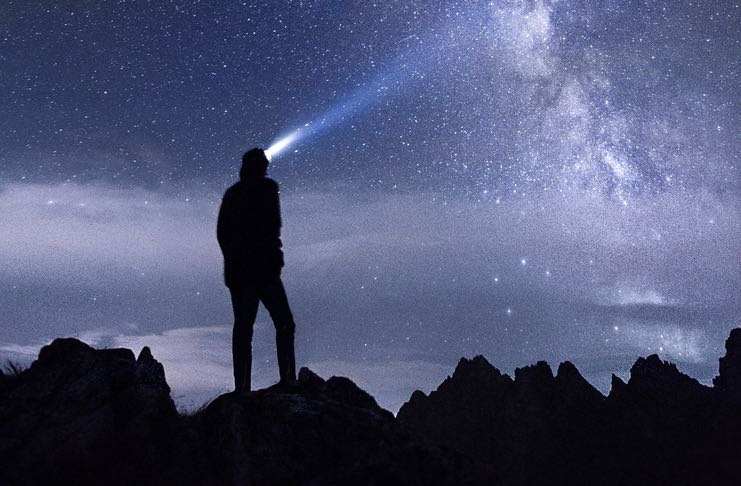 Additionally, you'll want to make sure the headlamp is comfortable to wear and has a secure fit. Shop from a place like REI to find a wide selection of headlamps.
5. Portable Cookware
Portable camp stoves are a great gift idea for hikers and campers. The stoves provide a reliable source of heat for cooking and boiling water. Portable camp stoves are designed to be used in a variety of conditions, from the coldest winter nights to the hottest summer days.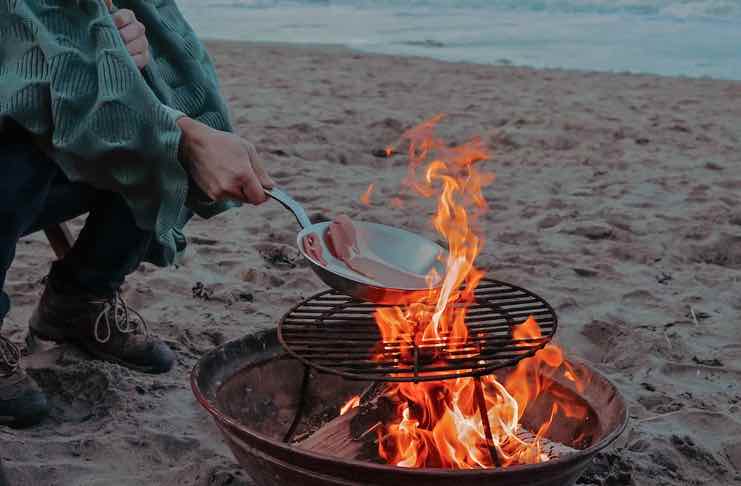 They are also designed to be used with a variety of fuel sources, including propane, white gas, and even wood. A proper cookware set that includes a pot, pan, and utensils — all of which should be lightweight and durable — is a great complement to a camp stove.
Look for sets made of stainless steel or titanium, such as the GSI Cookware Pinnacle Base Camper Cookset, as these materials are both lightweight and strong. Additionally, make sure the set is easy to clean and store, as this will make your camping trips much more enjoyable.
6. Hiking Boots
The quality of hiking boots can make or break any hiking trip. A good pair of boots can provide protection from the elements along with support and stability on uneven terrain.
When choosing a pair of hiking boots, it is important to consider the type of terrain you will be hiking on, the climate, and the weight of your pack. Look for footwear that is waterproof, breathable, and able to provide good ankle support.
Additionally, look for boots with a good tread pattern to help grip the terrain. Brands like L.L. Bean provide several great options that meet these standards. You might want to save some money on boots with L.L. Bean coupons from Coupon Blender.
7. Waterproof Phone Case
Hikers and campers need to be prepared for any situation, and a waterproof phone case is a great gift idea for them. A waterproof phone case can keep their device secure while allowing them to take pictures and videos of their adventures without worrying about their phone getting wet.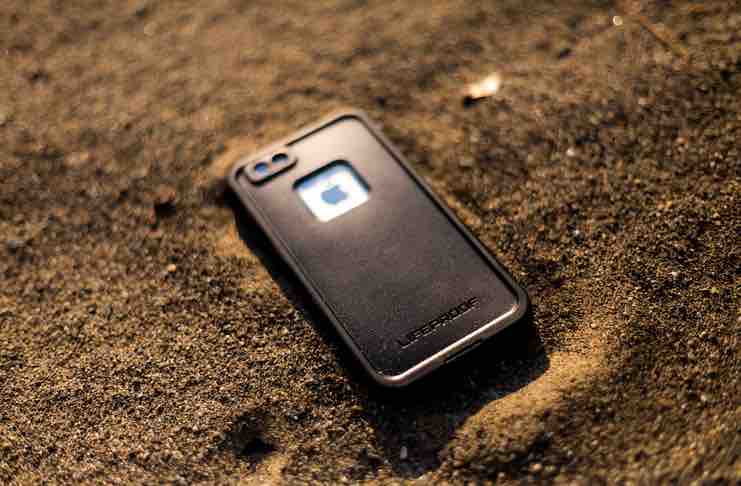 Waterproof phone cases come in a variety of styles and colors, so you can find one that fits the hiker or camper's style. They are also lightweight and easy to carry, making them perfect for any outdoor activity.
With a waterproof phone case, hikers and campers can stay connected and capture all of their memories without worrying about their phones getting damaged.